How did your interest in craft beer begin?
Slightly before my 21st birthday. I had heard about a beer called Sam Adams and on the day I turned 21, I walked into the package store (that's what we call them here in Massachusetts) and got 'er done! I realize anyone reading this is probably thinking what a noob! The year was 1988, I had hair half way down back, and looked like I just crawled my way out of a Slayer mosh pit! Little did I know, that very first 6 pack, would forever change my taste buds for quality craft beer for years to come!
How did GotHops.blog get started?
I would occasionally post beer pics on my Facebook account. Then on the same day, two random followers sent me a message busting my chops to get my own web page. I guess they were growing tired (or jealous) of my beer & brewery posts. Similar to how I feel about ubiquitous breakfast, lunch & dinner pics people post. So I figured out a name that would connect well to the beer world I seek to be part of, be as memorable as possible, and Got Hops was born!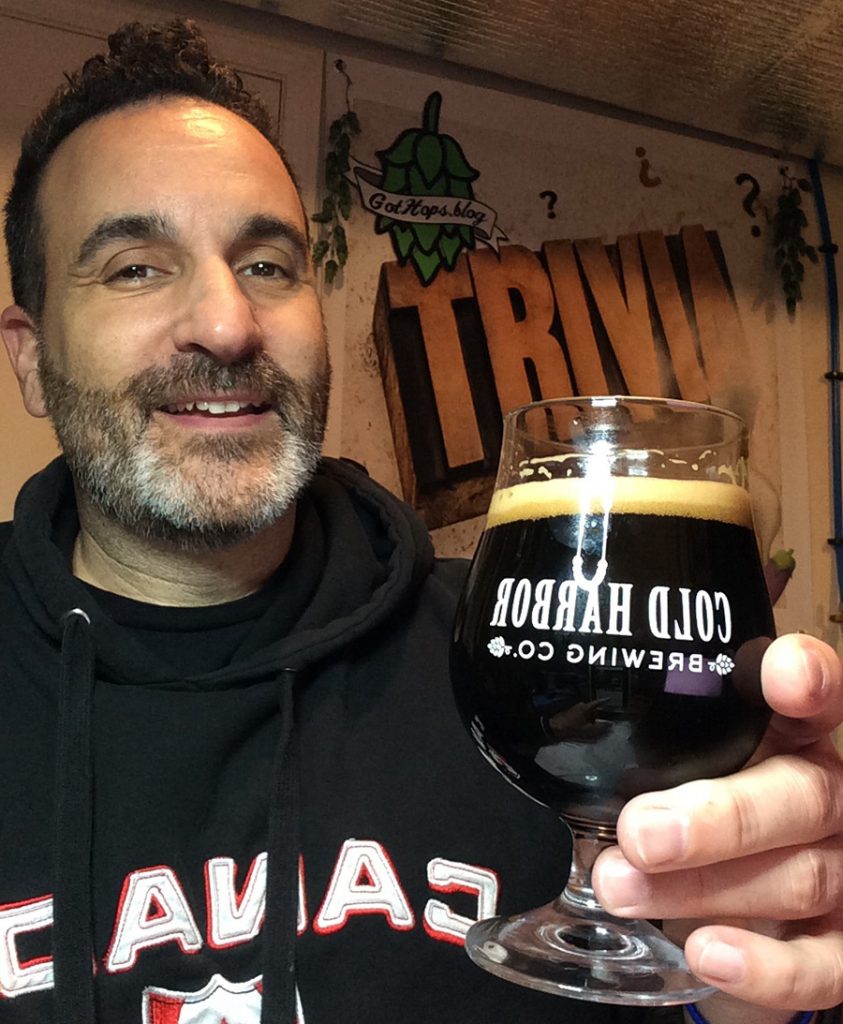 What's next for GotHops.blog?
I used to do a weekly live trivia show on Instagram and after about a year or so, albeit fun and very enjoyable, just felt I wasn't reaching a full audience. So I passed those preverbal keys to someone I knew from the beer world (@beernarrator) to have at it and to continue its legacy. I've always wanted to grow Got Hops to have more of a meaning & purpose but at my own pace and peril. I started to tune in to a few local beer podcasts here in New England, @brewroots @mainebeerpodcast, more specifically. They would interview staff and brewers at the breweries and I became very connected. Then it hit me, I should interview peeps in the beer world but how do I make it different. That's when Seven Question Beer Sunday popped into my brain. I randomly seek out beer people (mostly on the gram) and throw them seven very random beer-related questions. The list, which is always growing, is now at 131. I post the answers on my blog every Sunday. I have no idea how long this will carry but there are a lot of people in the beer world. I thoroughly enjoy reading responses and I'm hoping the readers do too!
What are your favorite and least favorite beer styles?
Least favorite – Milkshake IPA's with Pumpkin Ales close behind. The lone exception being Pumpkin π by Altruist Brewing in Sturbridge, MA.
Most favorite – Everything else!
What beers have you enjoyed lately?
Lately? Many! 3 Floyds Chevalier Bertrand Du Guesclin, Great Awakening Rubus Cube, Schilling Palmovka 12°, Aeronaut Double Hop Hop, Amory's Tomb Napkin Friends: Berry3, and, I'm finishing off my last few cans of one of my favorites, Very Green by Treehouse. I love the saturation and that soft fluffy like a cloud feel on your tongue with this beer. I'm also a sucker for anything with an over abundant amount of Galaxy hops. I also used to live in the town where Tree House gets there source water from but that was many years before Tree House existed. Always thought the water was good, apparently Tree House thinks so too!
What are a few of your favorite Instagram accounts?
Oh man, that's like picking my favorite child! If you like humorous takes on beer, CommonManBrewReview wins that title. If you like in your face, brutally honest opinion, CaptainAsshat is your guy! If you like regular posts with a descriptive narrative for each beer, follow Beernarrator. If you want to drool all over yourself with the most epic beer shares and beer trades, FantasticBeers and ABeerHasNoName slide into home plate on that topic on the regular.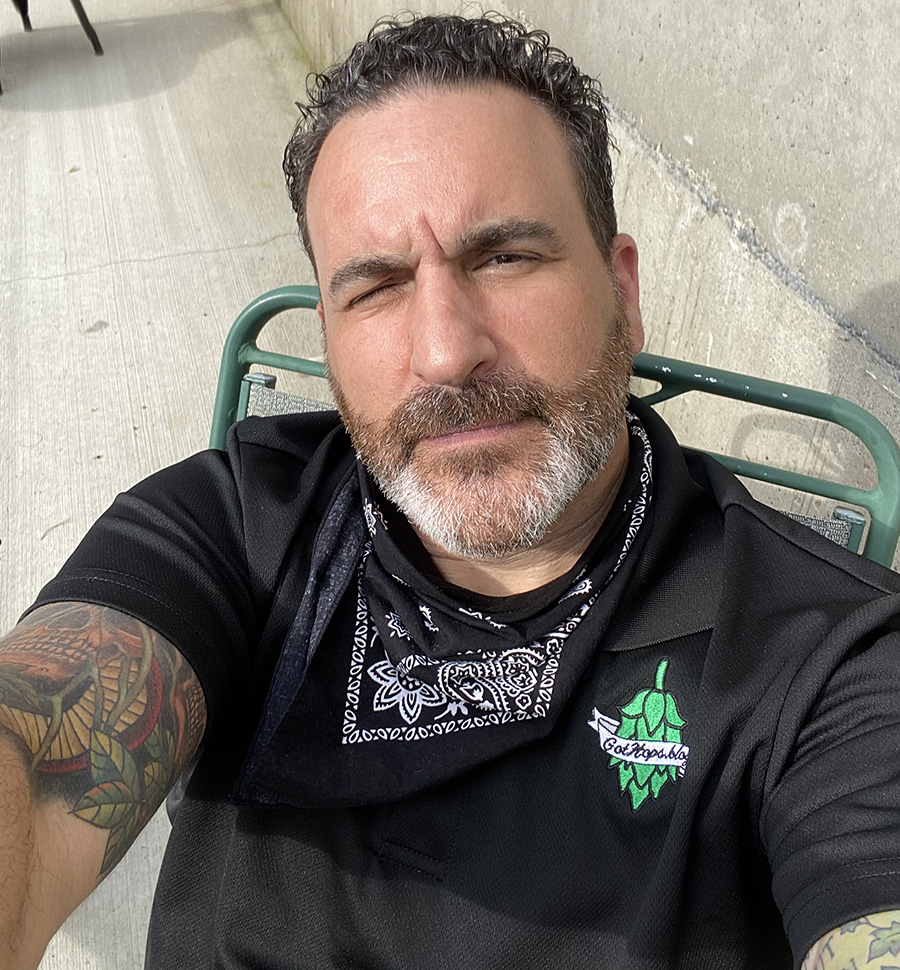 What's your favorite local brewery?
I'm a mug club member at Navigation Brewing in Lowell MA. Cool industrial vibe tap room with a solid variety of beers on hand. PJ, one of the owners is an awesome dude as well. Down to earth and honest!
What's your favorite beer event?
I don't do many but I truly look forward to the Great Mass Collab, organized by the Mass Brewers Guild, typically in the September.  Lots of great breweries, great beer, while meeting friends and making new ones.  If you ever wanted one of my Got Hops stickers, this is where to get one.