How did you get interested in craft beer?
Many may find it surprising, but I didn't have my first beer until I was twenty-six years
old! The daughter of teetotalers, I never had the luxury of sneaking sips of "light lager"
before my twenty-first, and was a complete and utter spirits and wine -devotee after. It
wasn't until the autumn of 2007, at my hometown's little railroad-side pub, that I
impulsively ordered one big, fresh, heady draft pour of Allagash White — and I never
looked back.
How did @babels_cameron get started?
"As organically as possible" would be the short answer! When I first started posting to
Instagram (in 2015) I never intended to have this craft-centric, highly-curated account.
I was traveling a lot at the time — and had been for nearly a decade — mapping my
trips around food and beverage. When I started posting snapshots of my beer travels,
specifically — from "behind the scenes" brewery tours and perfectly-poured flights of
beer, to various taprooms and the unique sceneries surrounding each, the response
from viewers was both unanticipated and overwhelming. I became dedicated to sharing
these experiences in every way that I could, with a mission at the time, to highlight
small, independent craft: shining a light on the brewers, breweries, and communities
that create and embrace it. Over the past six years, as interest in craft beer and beer
tourism has mounted, I've been committed to featuring the brands and breweries that I
love, in the most real-time, genuine, cheeky, light-hearted, non-contrived, and
[hopefully] chuckle-inducing way as possible. If a viewer leaves my account with even
ONE new brewery to add to their bucket list, one brand recommendation, or one smile,
I know I've accomplished what I've set out to achieve.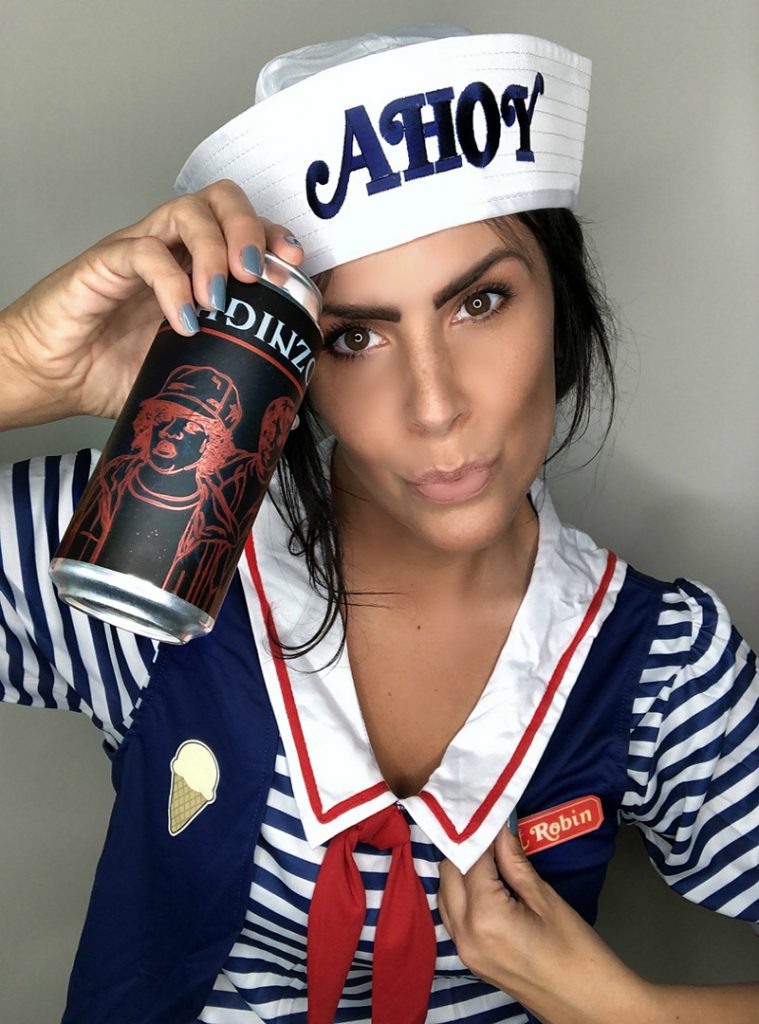 What are your favorite and least favorite beer styles? 
I have collected [and consequently hoarded-] enough lambic, gueuze, American wild
ale, and saison to have caved in an entire shelving unit, resulting in the purchase of a
storage unit just for their safe-keeping, so my favorites are easily those funky, enamel-
disintegrating, terroir-driven beauts. On the other hand — while I'm a longstanding
proponent of drinking "all the things" — I drink hefeweizen now the least. Once a lover
of hefe, I've transitioned away from coveting those notes of banana, clove, and bubble
gum. With hope, maybe one day a brand will reignite my appreciation for the style.
What beers have you enjoyed lately?
Thanks to my friends @mn_beer_chaser and @jkowch27, I've been absolutely
obsessed with anything and everything from @blackstackbrewing and @foxfarmbeer,
respectively. While most breweries have one or two styles that they undoubtedly
master, BlackStack and Fox Farm have a handle on the gamut; it'd be a reach to list
even one beer I've found underwhelming from the two.
What are a few of your favorite Instagram accounts?
@nomsandbeer, @craftbeerdeer, @beautyofthebeer, and @cory_s_smith for beautiful
craft beer-centric photography; @hopculturemag for breweries that may be flying
underneath my radar (I often reference their "The Five Best" columns before traveling),
and @worstbeerblog for a one-stop-shop catalog of industry bullshittery that I'd
otherwise not hear about.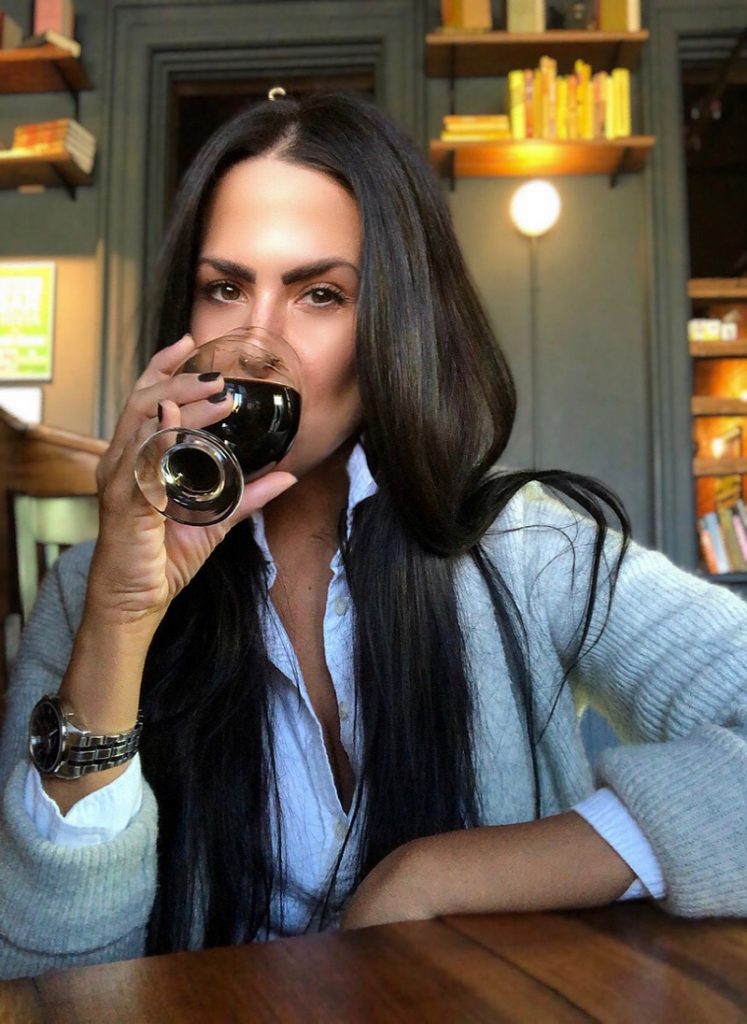 Who's your favorite drinking buddy?
This is easily a three-way tie: my love @chuchafuego, who can pour the perfect glass of
beer blindfolded with one hand tied behind his back, Jacksonville's own
@hopsandflipflops, who — despite being the lousiest shot-taker I've ever seen in my
life — is absolutely stellar to travel with; a true lover of beer tourism, an enthusiastic
explorer of all things food and beverage, and most conveniently, a consummate
conversationalist that asks all the important questions so that I myself can remain in my
liquid-analyzing, socially-phobic bubble while imbibing; and lastly, my buddy Chris from
@ninjacitykitchenbar here in Cleveland, who challenges my palate when I begin lazily
leaning towards a certain style or flavor profile — encouraging me to drink specific
brands he thinks I'll like, and forcing me to drink those that he knows I'll hate — just to
reset my fatigued palate.
What's the coolest thing to happen as a result of your Instagram?
While the platform has allowed me to have some cool experiences, attend some cool
conferences, and represent some cool breweries and distributors at events, the coolest
thing has been having a part in connecting brewers — serving at times, as a sort of
"switchboard" between them — and seeing both the collaborations and friendships that
have come out of that form of expedient networking. To know I had a hand in
facilitating some of those relationships is hands-down, the coolest thing of all.
What's next for @babels_cameron?
I took a step back from writing at the head of the pandemic — to better focus on my
health and wellness — and have admittedly been resting on my laurels since. At the
moment, I'm torn between returning to wine, spirits, and craft beer writing or seeking
out a path within the industry that will allow me to again "get my hands dirty". I miss
the boots-on-the-ground nature of territory sales, and being able to interact with
account heads and consumers. It's an itch I want to scratch, but only time will tell —
wherever I'm most needed, is where I want to go next!