For the first time in four years, I'll be attending the California Craft Beer Summit. Last time, in Long Beach, the event was fun and informative. This year the Summit has returned to Sacramento, just a short drive away for me.
The session schedule is available and here are a few of the sessions I'm excited about attending:
Summit Opening Session: Keynote with David Walker
Walker is a titan of craft beer. I'm sure he'll have good insight into the beer world, and a charming English accent.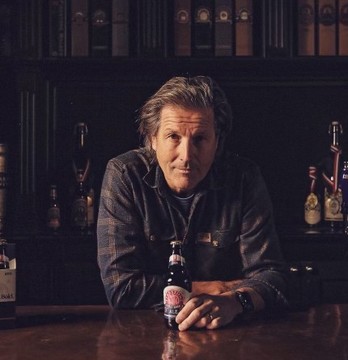 Summit Opening Session: State of the Craft Beer Industry
Presenter: Bart Watson
I saw Bart speak at the last Summit I attended and it was fascinating. His grasp of the beer market is remarkable. A lot of people talk about what is happening in the beer industry but Bart has the numbers and actually knows what is happening. Last time he went pretty deep into the data while presenting it in an approachable manner. I'm looking forward to geeking out on the state of craft beer with Bart again.
Hot off the Mass Spec: New Insights on How to Maximize Tropical Thiols in Beer
Presenters: Cory Meyer (Moksa Brewing), Nick Harris (Berkeley Yeast)
Expanding on last year's CCBA thiol seminar, this presentation will provide new and updated data and information on thiols that can be used to help brewers implement and refine techniques for increasing the tropical character of their beer. The presentation will provide a refresher on what thiols are, where they come from, and how brewers can control and maximize their production during the brewing process. Easy to interpret data will be presented to cover thiol precursor content in common brewing ingredients, biotransformation by yeast, and process variables that influence the final concentration of thiols. Brewers will walk away with a solid understanding of how to control and push more desirable thiols in new and existing brands.
I don't know what a thiol is, but I'm excited to learn about them.
Branding – Building in the Gen Z Era
Presenter: Mike Kallenberger (First Key Consulting)
This talk will bring Gen Z to life through insights into their attitudes, behavior, and motivations. It will discuss this generation's current and potential future impact on the beer market, along with implications for brand positioning, portfolios, distribution, and more.
This one is the most relevant to my efforts with Beer Selfie. I won't just be attending this one as an observer of the beer industry and pseudo-journalist, I'm also hoping to learn some things I can apply to the Beer Selfie brand.
Tap Talk with Kevin McGee, President of Anderson Valley Brewing Company
Presenter: Kevin McGee (Anderson Valley Brewing)
During this Tap Talk presentation, Kevin McGee, President of Anderson Valley Brewing Company, will discuss sustainability and environmentally responsible brewing practices from the World's First Solar Powered Brewery. Kevin will highlight power generation, water management practices, CO2 use mitigation, solid waste handling, and optimizing packaging.

Kevin will also give a pre-launch preview of Anderson Valley Brewing Company's new innovative, environmental-focused philanthropic beer. Made possible by the legislation CCBA, Kevin will offer a roadmap on using it to support philanthropic and environmental causes through beer.
Anderson Valley doesn't get enough recognition for its sustainability efforts, innovative brewing, and its amazing location. Seriously, if you're ever on the north coast, take a jaunt over to Booneville and check out the beautiful taproom, play some disk golf on their expansive course, and try a few of their Goses. I'm looking forward to seeing what Kevin has to say about what they're up to.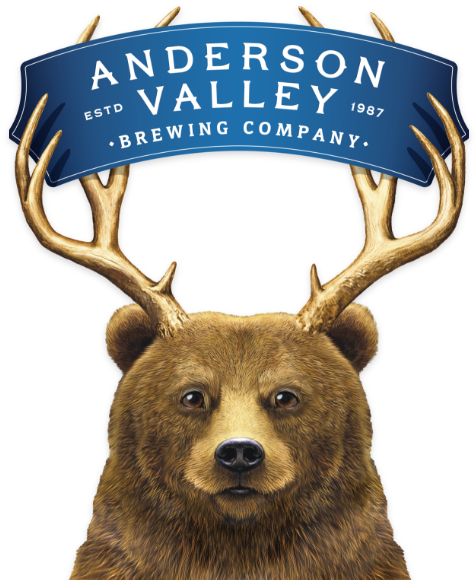 Beer Soluble Hop Compounds: Translating Raw Hop Aroma to Finished Beer Aroma
Presenters: Spencer Tielkemeier (Yakima Chief Hops), Tessa Schilaty (Yakima Chief Hops)
Translating raw hop aroma to finished beer aroma has been a brewing pinch point for years. Utilizing cutting-edge lab and sensory analysis, Yakima Chief Hops is working to bridge the gap. Join Spencer Tielkemeier and Tessa Schilaty as they help unlock the science behind beer solubility and offer practical advice to help brewers translate maximum aroma from raw hop to finished product. A three-stage sensory experience will be part of the training, starting with training on the isolated reference standards for the survivable compounds, followed by a hop rub to identify these compounds in raw hop form, and concluding with a beer sensory training that shows how these compounds translate into the finished beer.
The "three-stage sensory experience" sounds like fun.
DEI Discussion with Brewery Leaders
Panelists: Timothy Parker (Chula Vista Brewery), Kuuipoaloha Lawler (Pacific Islander Beer Company), Rob Archie (Urban Roots)
Panel on diversity, equity and inclusion with brewery owners.
Craft beer continues to struggle with diversity, equity, and inclusion. I'd love to see a full house for this one.
Pink Boots Society- Assist, Inspire, & Educate: How this organization helped develop our career paths
Presenters: Ashlie Randolph, Blanca Quintero, Jen Jordan, Paulina Olivares
A panel of former and current leadership from Pink Boots Society discuss their careers and how Pink Boots has shaped their progress in the industry. Women and non-binary individuals are sorely under-represented in the craft beer industry and Pink Boots Society was established to help elevate folks in craft beer via leadership growth, scholarships, and an amazing web of networking opportunities.
I see the posts on social media about Pink Boots Society brew days. They look like fun, but it will be great to hear about what these folks are doing the rest of the time and learn about the valuable resources they're providing at the front lines of diversity in the craft beer industry. It will also be cool to see @holapaulina IRL, after reposting so many of her excellent beer selfies!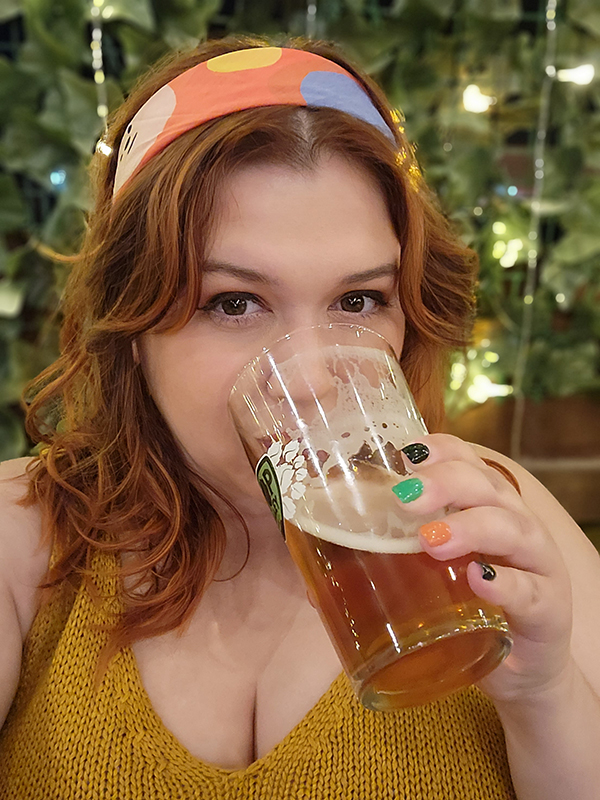 Closing Tap Talk: Ken Grossman, Natalie and Vinnie Cilurzo
Join Ken, Natalie and Vinnie as they will provide insights on how they've managed their businesses during the last few tumultuous years; how they've pivoted to new opportunities; valuable lessons learned and what they see for the future of craft beer in 2023 and beyond.
There is an immense amount of knowledge about brewing and the beer business packed into these three heads. I've seen all of them speak at previous events before, so I know this one will be informative and entertaining.