I am an IPA girl, so picking my favorites is a challenge! I think my top two though happen to be from the two states that I have called home.
I am all about trying new beers, but sometimes you just want to sip on something you are already familiar with and you already know you enjoy. To me this beer is Cigar City's Jai Alai. Every time I drink one I am reminded of why I love craft beer and what a well made beer should taste like. Jai Alai wasn't always a favorite of mine, in fact, I started my craft beer journey not liking IPAs at all. With time (and a changing palette) I began to enjoy IPAs, and I joined my fellow Floridians of cracking one open at the beach, by the pool, or at a favorite craft beer spot.
I was born and raised in a small town in Michigan and it was in that small town a few years back that I first had M-43 by Old Nation Brewing Co. This beer is hoppy, this beer is flavorful, this beer is juicy, this beer is everything I want in an IPA. I enjoy it so much I would have family members in Michigan send me some down to Florida whenever I needed a fix. I am now very thankful that it is sold in Orlando, and many of my local bottle shops carry it.
Probably one of the first IPAs that really got me into the game was Tropicalia from Creature Comforts (Athens, GA). A super tropical, crisp and crushable IPA, not to mention, was also featured in the hands of Thor in the Avengers movie!! But on a serious note, Tropicalia was different for me because it was moderately bitter, if at all, and had such a beautiful juicy taste. In comparison to the majority of IPAs today that are juicy, smooth, NEIPA style, the Trop was just a perfect iteration of a well balanced IPA.
Another one of my favorite IPAs goes to Vasen Brewer here in Richmond, VA. The Cashmere Secrets is a DIPA dry hopped with Cashmere, Vic Secret and Mosaic Hops (insert drool emoji here) and is probably one of my favorite doubles in the city. Velvety smooth pineapple and peach juice bomb with a nice piney back. So damn good!!
Believe it or not this was actually a tough one for me, just figuring out a criteria that I'd consider as why these beers would be my favorite was hard nonetheless but I managed & ironically I choose 4 different IPAs & all 4 came from Florida breweries.
In no specific order these are my favorite:
Neon – Mia Beer Co.
Fresh – Civil Society Brewing
Space Grass – Angry Chair Brewing
Loveless – Angry Chair Brewing
Here's why, I DRINK THESE ALL THE TIME!! Whenever it's on draft at my local bars/pubs that's what I'm going to drink. My bartenders laugh when I "look" at the menu because they just know I'm going to order one of those if they're available. I make strong attempts to kick the keg while those beers are on tap & I think I was successful once. Also, they're some of my most checked-in beers on Untappd.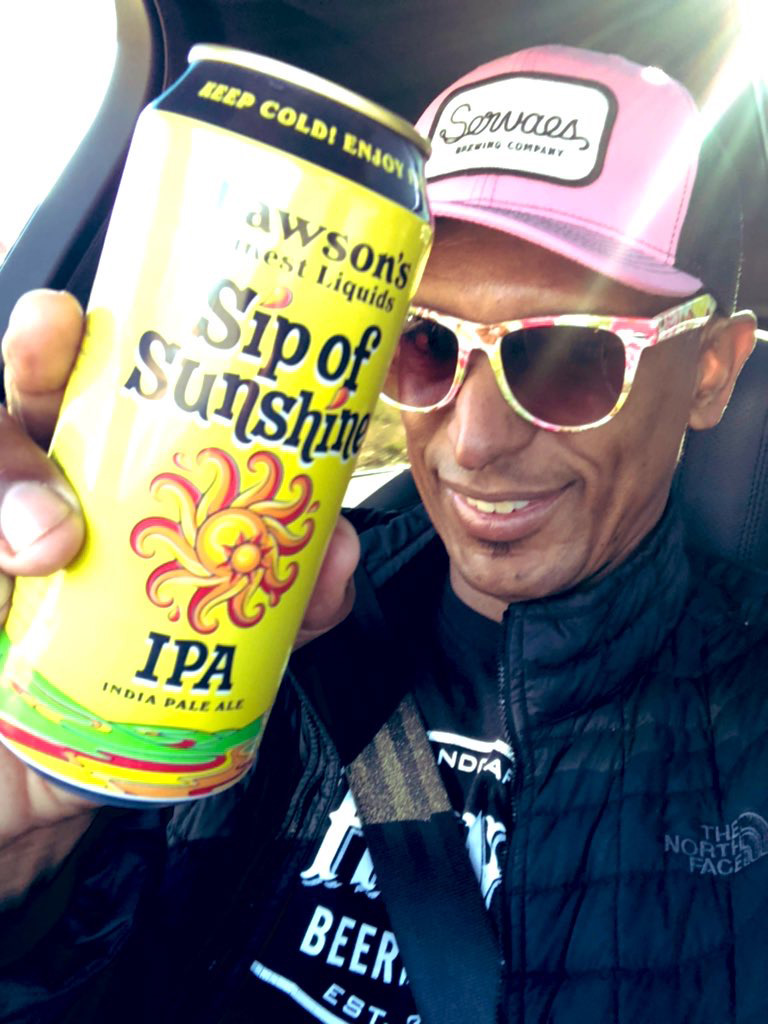 One of my favorite IPA's is Sip of Sunshine by Lawson's Finest Liquids. Only available only in the Northeast, it is really a juicy IPA with the right balance of hop bitterness. Literally what sunshine would taste like.
2nd on my list would be Double Dry Hopped Melcher Street by Trillium Brewing. Has great flavor thanks to those Mosaic hops.
3rd would be Houblon Chouffe from Brasserie d'Achouffe is a lovely Belgian IPA with 3 different type of hops. Hard to get but always great.
And rounding out the top 4 would be one of my local faves. TD Tossin' Patrick Mahazy is a fruit forward IPA with several variations that have become popular here in KC.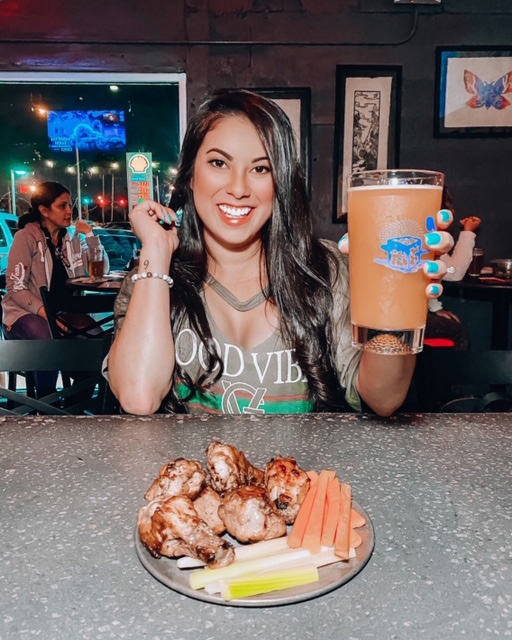 I am really digging sessionable juice bomb IPA's at the moment. Current favorites that have stood out to me have been Stone Brewing's Neverending Haze IPA "Pilot Series" and Strange Beast's Lawyers Don't Surf Hazy IPA. Both are very similar in taste with citrus notes, juicy, not too bitter or "dank". They're just very well balanced which allows me to crave more than one. Usually I can't go for more than one with the more bitter ones.
Yes I'm the #neipamonster but I also like regular IPAs. 😛 So here's a few!
Catnip from Noctem Artisants brasseurs in Quebec City does a cool version of the American IPA. I like how they reached the perfect balance between the tropical aromas, the malts and the bitterness. Very tasteful, but not heavy. Love it!
Yakima from microbrasserie le castor is an amazing west coast IPA. Once again, everything is in harmony. It's very westcoast in the aromas (caramels, bitterness) but it got a super « clean-cut » dry finish at the end. Witch make it very refreshing. One of my favorite in this style in Quebec province.
La solution from Ras l'bock is another great IPA that is brewed here in Quebec province. It is a bitter IPA. But it also got a tropical complexity that reminds me of a NEIPA. The balance between the two is a perfect match! Once again, a dry finish makes it more refreshing and light to drink. It truly is "the solution" when I look for a more classic IPA with a twist of new-england! 😉
Of course it's only the tip of the iceberg, I could tell you about a hundred more! Follow my blog for more exemples of great IPAs and other beers that Quebec has to offer! 🙂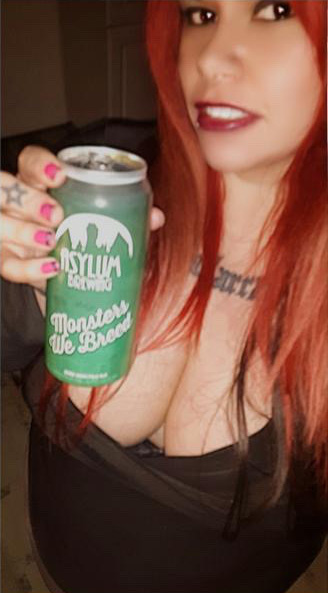 First off, I'd like to say that I'm super excited to participate in this specific Q&A, because very few other things make me as excited as talking about some of my favorite beers does!
My top 4 favorite IPAs are the following:
Stone Brewing EnjoyBy: When mentioning this beer, I often refer to it as "my most favorite beer in life!: and it truly is. In fact, it's "The Beer" that introduced me into the world of craft beer. It's floral, extremely hoppy and 9.4%. Even with it's high ABV, all I can taste is deliciousness!
Asylum Brewing Monsters We Breed: Fell in love with this beer at first sip! This beer is nicknamed "the dank ipa" by the local craft beer drinkers for a reason. This 7. 5% single hop (mosaic) ipa is a solid, hoppy but not too bitter and I can (and do!) drink this beer alll day without ever getting tired of it.
Noble Ale Works Nose Candy: This is my favorite session ipa and the GABF Bronze Medal winner in the Session IPA category for 2015! It smells like candy and tastes perfectly hoppy! This is my favorite beer for all day events because the 4% ABV makes it so I'm able to drink alot more, or longer then the traditional 7% or 8%, but I still get the same hoppy ipa taste that I love!
Sparklepuff Galaxy Starfighter Defender of the Universe Flying Monkey Craft Brewery: This triple IPA is dangerously delicious and light bodied! Its ABV is 10.2% but you wouldn't think so and might not even believe it until you try to stand after drinking one haha. Sweet, smooth and not over-hopped. I wouldn't only call this a perfect triple IPA, but it's honestly one of the best beers I've drank, ever!