Guest Post Written by Will & Shonah at @fantastic.beers
The New York beer scene, much like New York City in general, is constantly in flux. There's an old statistic that it would take over 20 years to eat at every single restaurant in NYC. While there aren't quite as many breweries, there's certainly still a lot. Here's a look at a few of our favorite conveniently located breweries you may not have thought about visiting yet (but should definitely add to your next visit):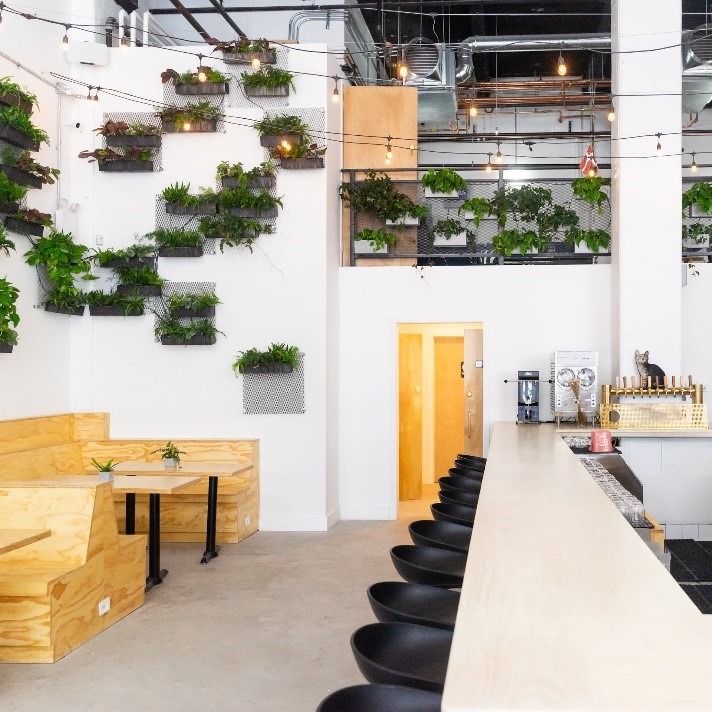 Evil Twin Brewing (Dumbo)
Located in: Dumbo, Brooklyn
What to Get: EVERYTHING (No, seriously. Everything.)
If you follow our Instagram page at all, you had to know Evil Twin Brewing would end up on this list. While we typically vouch for their original location in Ridgewood, we acknowledge it can be far more convenient to make it over to the Dumbo location for a great brew located next to numerous subway train lines in Brooklyn. Evil Twin is one of those breweries where you are guaranteed to find something you like on the menu – whether it be the crispiest lager, the most decadent sour, or the juiciest IPA. Trust us, there's a reason we are there every single week.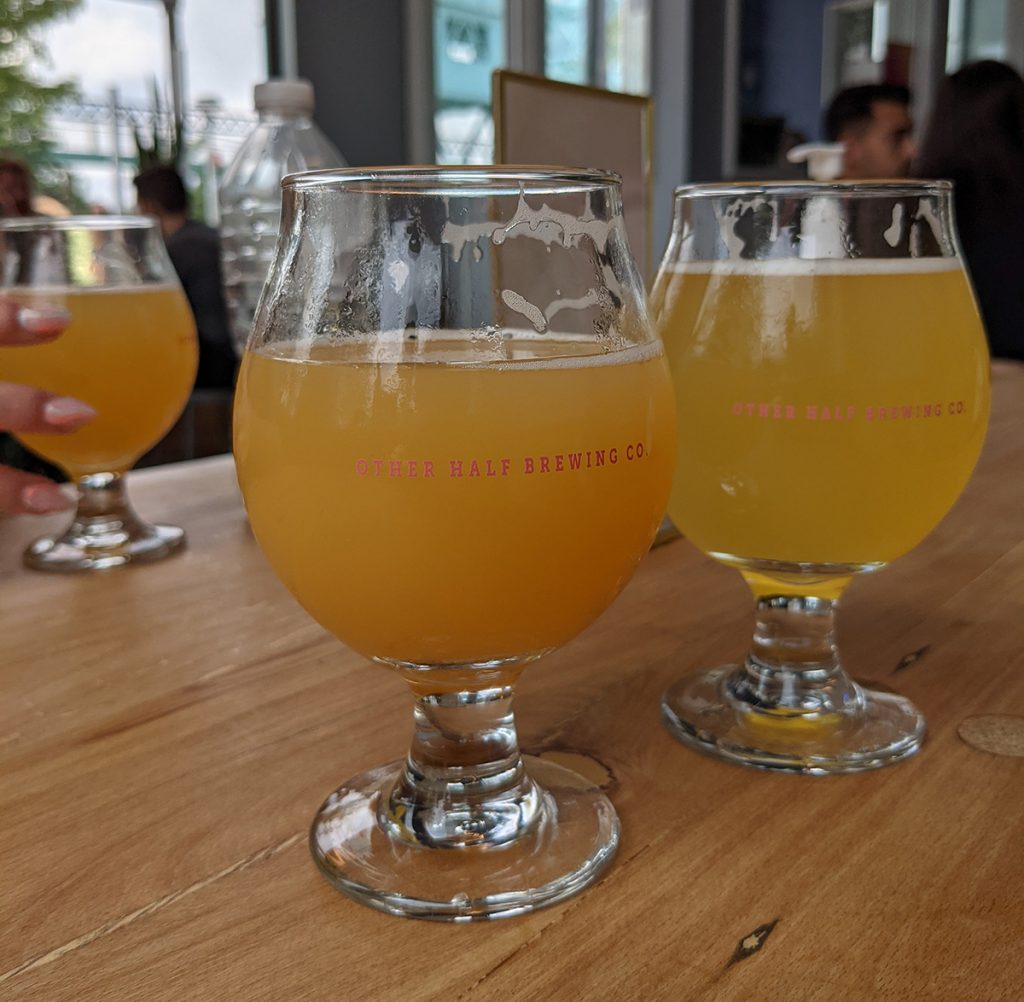 Other Half Brewing (Domino Park)
Located in: Williamsburg, Brooklyn
What to Get: IPAs, lagers, thick stouts
Looking for a spot to combine award-winning IPAs and amazing waterfront views? Other Half's new location in Williamsburg may fit the bill. Long known as the best IPAs around, you know you are in good hands when you walk in the door. While the IPAs are certainly their breadwinners, be sure to take a look at the rest of the menu too – they've been known to sneak a few lagers, stouts, or sours in there that win you over.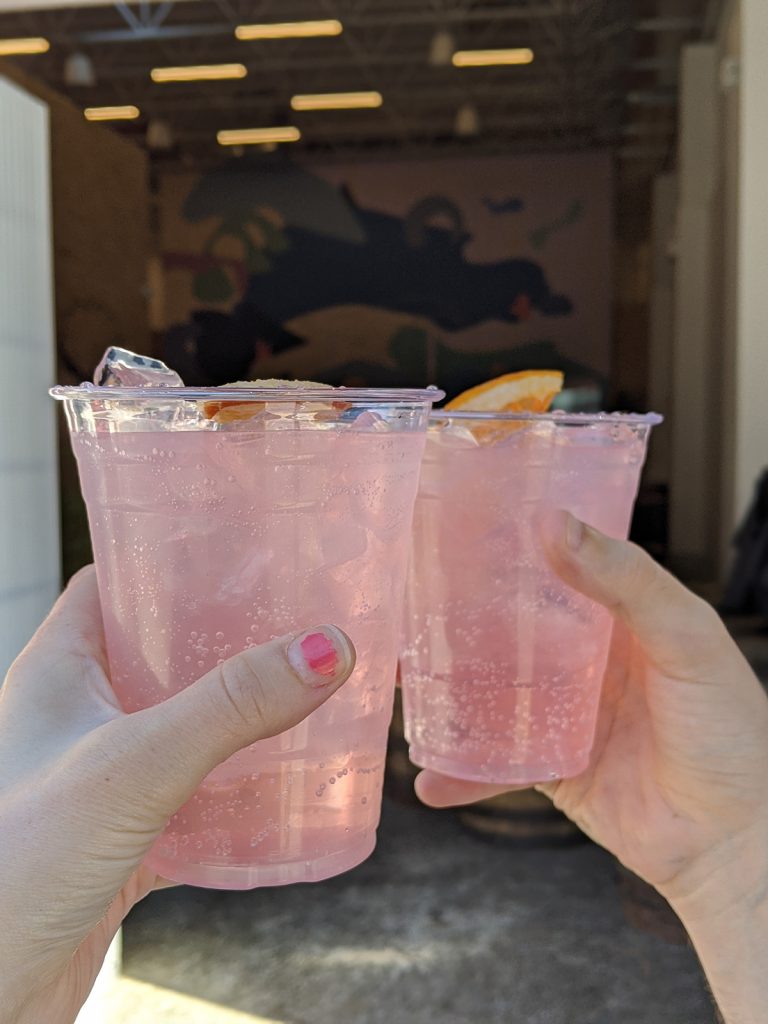 Finback Brewery (Brooklyn)
Located in: Gowanus, Brooklyn
What to Get: IPAs, Dumplings, Sours, Cocktails
Finback's new location in Gowanus is a stunner for sure. Inside those four walls is a brewery, coffee roaster, gin distillery, and even a dumpling restaurant. The gin cocktails are fantastic, the beers will quench any thirst, and the dumplings will absolutely leave you full but wanting more. They are conveniently located close(ish) to Barclays Center, the biggest sports/music venue in Brooklyn. They are also located pretty close to a few other breweries that are well worth checking out – Strong Rope Brewery, Wild East Brewing Co., and our next featured brewery…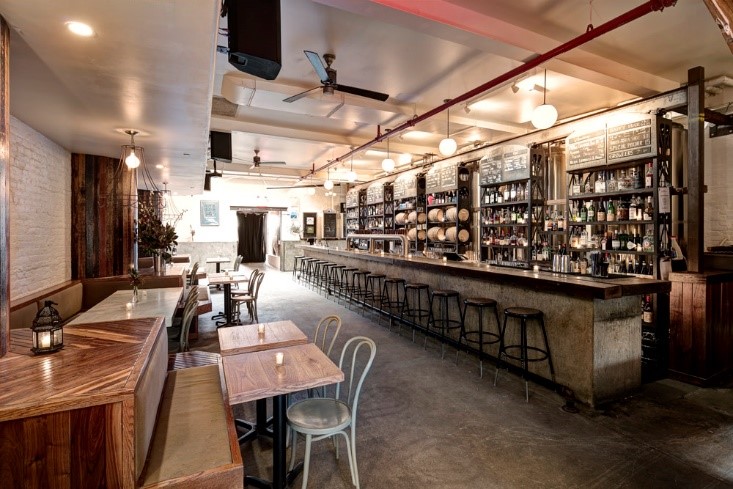 Threes Brewing
Located in: Gowanus, Brooklyn
What To Get: Crispies (Lagers)
Threes is an absolute hotspot for locals. They've built a name for themselves locally for their crisp, easy-drinking lagers. If lagers aren't your thing, they've got a number of IPAs and sours around as well as guest taps for anything else you may be looking for. On top of all that, they are also home to Meat Hook, which is just as awesome as it sounds. Some of the best food you will ever see in a brewery.
If you are okay with traveling a bit further on the subway (or in a car), we highly suggest you find time for one or two or ALL of the locations below:
Kings County Brewers Collective (Bushwick, Brooklyn) – KCBC has been a favorite of ours since they launched their Community Supported Beer membership in 2016. They've built their name and reputation from the ground up by providing easily accessible but still tasty sours, IPAs, and lagers. No trip here is complete without their newest Zombie sour.
Talea Beer Co. (Greenpoint, Brooklyn) – This female-led brewery is providing great beers and even greater experience in their brand new taproom in Greenpoint. We've really enjoyed their sour IPAs in the past – give them a try if you make it over!
Grimm Artisanal Ales & Interboro Spirits & Ales (East Willamsburg, Brooklyn) – While you could just visit one of these breweries, they are so close to each other that you would be doing yourself a disservice. Both locations have become staples in the beer scene and continuously provide new can and bottle options.
Circa Brewing Co. (Downtown Brooklyn) – Circa is busy out here doing the lord's work – and by that, I mean slinging delicious pizzas with beer pairings. They are located in Downtown Brooklyn (near our favorite movie theater, Alamo Drafthouse) and is a great local spot off the beaten brewery trail.
Now, as you can probably imagine, this is barely the tip of the iceberg when it comes to breweries in New York. For every brewery we listed, there are five more we wanted to cover as well. There's a new one opening every month or so (looking at you, Non Sequiter!) so you can imagine it would be near impossible to fit every spot in your trip. Feel free to reach out to us on Instagram at Fantastic.Beers if you are looking for any other recommendations or want to meet up over a pint!