I found the perfect Thanksgiving Day beer! Roadhouse Brewing's Outcasty Porter is brewed with roasted sweet potatoes. Beginning as a pumpkin beer, Outcasty was reimagined as a Sweet Potato Porter after an early winter freeze created a pumpkin shortage. The clever twist resulted in a unique and superior outcome.
Utilizing one ton of house-roasted sweet potatoes in the brewing process, Roadhouse enlisted CES (Community Entry Services) to help with peeling the innumerable potatoes. A long-term partner of Roadhouse, CES is dedicated to empowering those with disabilities to help them live productive and satisfying lives in the community.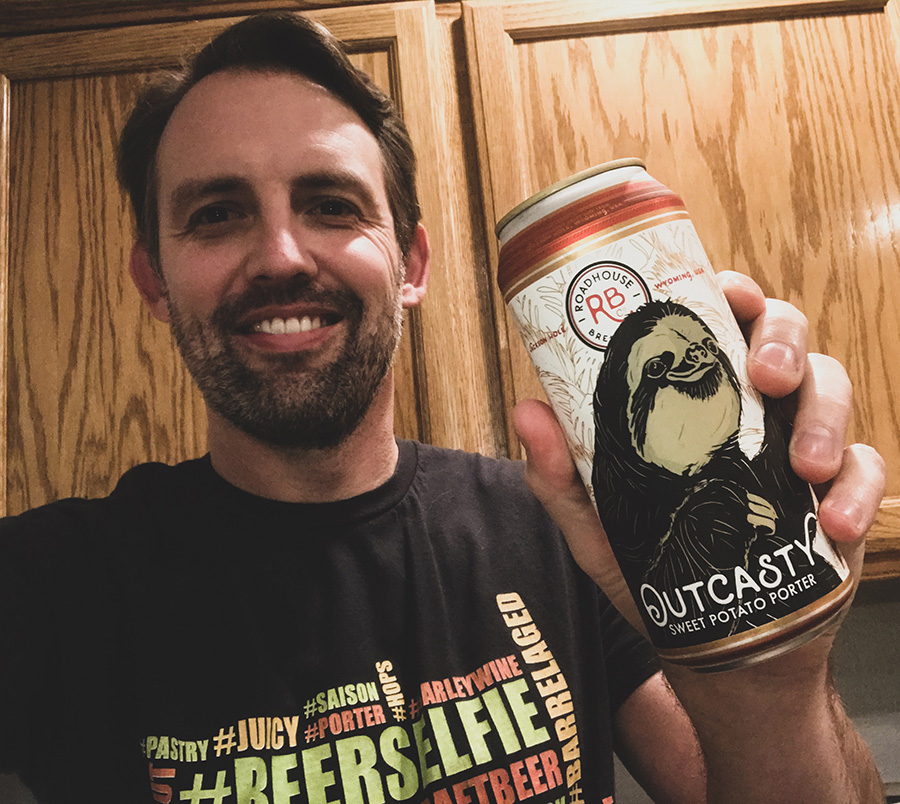 Roadhouse Brewing co-founder Colby Cox described this latest version of Outcasty, "When reimagining this beer with our Head Brewer and Experimental Brewer, we really wanted to emphasize the natural flavors of the sweet potato so we decided to remove the spice additions. What we landed on after multiple iterations was a beer with all the essence of fall and none of the nonsense of the classic 'holiday beers.' It's dry, warming and drinkable in quantity – but too many over the Thanksgiving table might lead to rich truths best left unsaid!"
I found Outcasty to be an excellent porter with a mild, dark malt nose with a hint of coffee. The flavor brought dark chocolate up front with a smooth, rich caramel finish. Honestly, I doubt I could have named the sweet potato addition if I didn't know about it going in, but I think I could pick it out from the usual porter flavors. There seemed to be a bit of unexpected earthiness and a nice richness that may not have been there otherwise. This is the perfect addition to a big Thanksgiving meal!