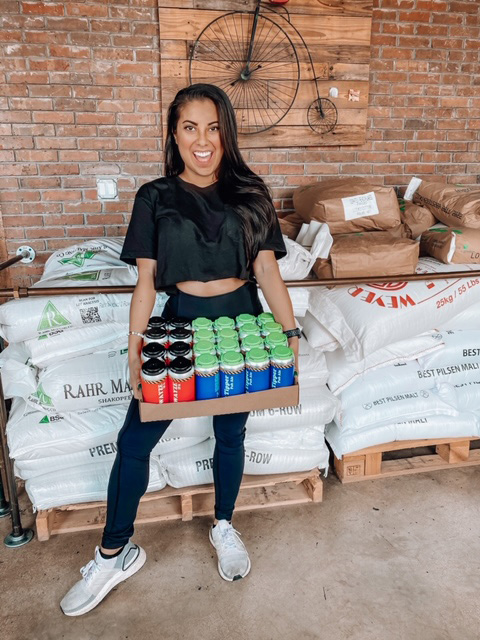 I am amazed by how fast the turnaround was for the Miami beer scene to get ahead of what we are all facing now due to COVID-19. Most, if not all local breweries are open for pickup and deliveries. My favorite two breweries right now is Lincoln's Beard and Strange Beast Brewing. They have continued to release new beers as often as they can and have also begun their canning program to have beer be more readily available. They recently just released a beer called Big Tipper which is a pub ale at 5% ABV. A delicious malty crusher but that's not even the best part … The best part about this 4-pack is that for every pack sold $3 goes directly to their staff. Drinking just got so much better knowing that you're helping not just support a brand but people in your community.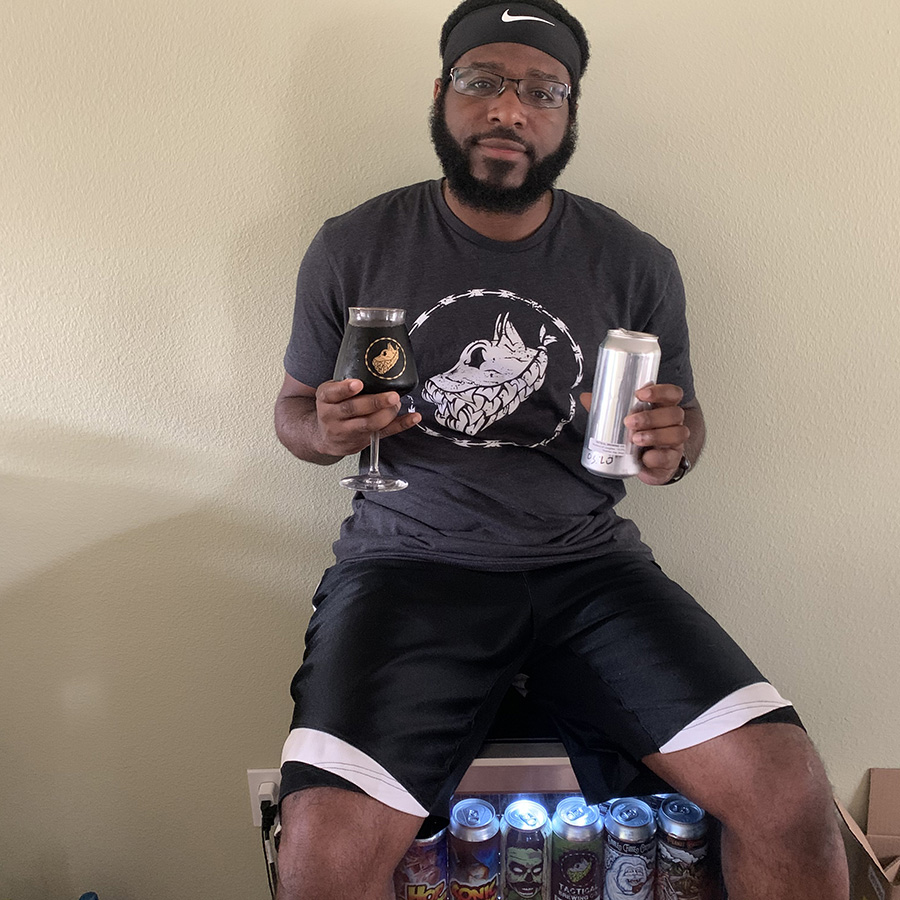 So far, I've picked up a wide selection of beer during this "stay at home" of course IPAs such as, Brazil Loves England from Ellipsis Brewing, Homecoming from Great Notion Brewing & Hopdouken from Arrow Lodge Brewing just to name a few. Some from trades, some from CBK & Tavour, but most importantly I was able to go out and support some of the local breweries here in Orlando.
Although it's a tough time, these breweries aren't folding, and in my eyes that's a positive way to handle this pandemic. They're staying open, opening earlier, and some are opening on days they would normally be closed. They're allowing us to to support them and even with things still so uncertain. They are also still willing to lend a hand and help the other breweries around them succeed. Some breweries have begun to offer online ordering which is a huge stepping stone because it grants flexibility and security to those who still want to support local and pick up some of their favorite beers.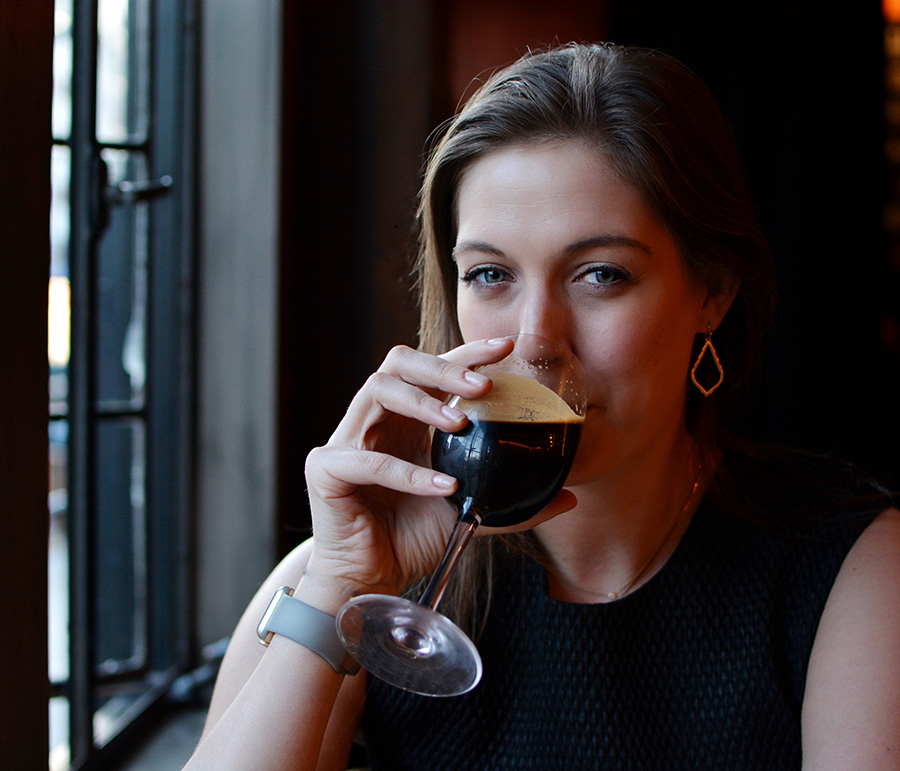 I'm so happy that Torch & Crown is delivering in Manhattan! It's tough times in NYC right now and not only was the beer amazing (my favorite was the Intersect pale ale) but it was so nice to share a few words with Keith who delivered it! I was also able to pick up a few Threes Brewing pilsners from my local bottle shop Carmine Street Beers. The craft community in NYC is tighter than ever in these uncertain times
I have been extremely impressed with all of the breweries here in the Tampa Bay Area and how they are handling the current crisis. Working for a brewery, I have felt the impact and the change in practices first hand. The change to totally to-go beer only, and the ramped up sanitizing and sterilizing, have been incredible. Every brewery is facing challenges, but most seem to be stepping up and working with the hand they have been dealt.
Arkane Aleworks, 7venth Sun, de Bine Brewing, Escape Brewing, Hidden Springs Ale Works, and Dissent Craft Brewing have really been stand outs. They all seem to have a really solid plan in place and their practices are extremely sterile. Minimal interact (while sad) is the reality and they are doing great jobs with it. Many are doing online ordering to make life easier and safer, while consistently offering solid product. Also, I cannot say enough about Florida Brewers Guild and their looking out for our breweries in the state. Additionally, they have partnered with Best Florida Beer, Tampa Bay Beer Week, and Hopcloth to offer T-shirt sales that will put money back into the pockets of brewery employees who are struggling. Our community is working together to support each other and help everyone get through these trying times.
To finish this out, my go-to quarantine beers have been 7venth Sun's Kölsch, Dissent's Annual Passholder Dole Whip Berliner (pictured), Hidden Springs' ZFG IPA, and Escape's Got Your Stash NEIPA.
I hope everyone is staying safe, drinking good beers, and supporting local businesses!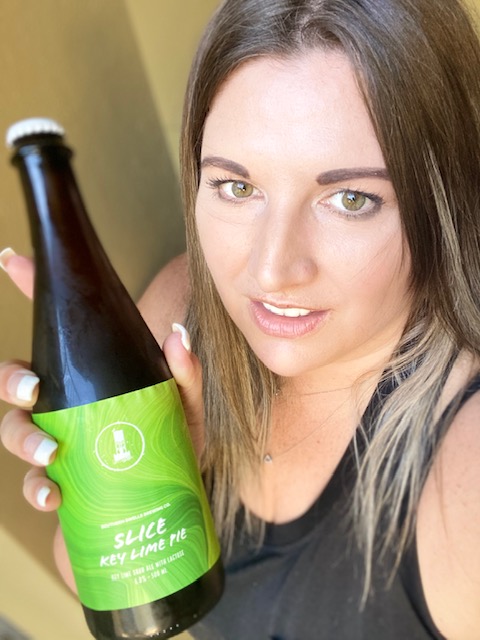 Coronavirus quarantine has all of us clearing out our fridges at a rapid rate but luckily the local breweries here in Florida have seriously stepped up with online ordering, to-go and in some cases, delivery! My go-to's have been sours (for me) including this Key Lime pie sour from local fave Southern Swells which is part of their pastry-sour Slice series. I love key lime in beer and it's really hard to capture that pie flavor without being overwhelmed with the graham cracker taste. Another brewery to absolutely nail it is South Carolina's Westbrook with their Key Lime PI sour with 22 entire key lime pies per 7bbl! (There's some pi math going on there for sure) but it's perfection on a hot summer day! Thankfully these hit distro so these were available locally, and I've bought as many cans as I could! A close second is their Key Lime Gose which is my go-to summer beer any year. I've also been buying some of Mast Landing's Tell Tale Pale Ale for my Dad while he's stuck at home and he loves it! Hope everyone is staying safe at home and sending a huge thank you to all the front line and essential workers who are out there keeping us going!
Well, a few days after I started working from home, I went out on a bike ride with my kids, and ended up right by More Brewing, so ended up picking up some Lil' Dusty. Then, when things were getting more serious, I did a more-serious stock up at Noon Whistle and tried out a variety of things. While I knew I liked their Hop Prizm, it was also a chance to experiment with some of their other varieties. While they've all been good, their Gummy Vortex was an excellent, excellent choice for my fridge, as was their Bernie Milk Stout for a change of pace from IPAs.
California locked things down fairly early, so Sacramento breweries had to adapt quickly. We have breweries that started shipping, doing delivery, and even curbside pick-up. The Sacramento beer community was handed lemons, but they've managed to make some sweet lemonade!
I've been collecting Pink Boots Society collaboration beers to support my chapter and local breweries while I'm sheltered in place. It's a win-win! Moksa, King Cong, and Bike Dog made some awesome beers with the Pink Boots hop blend. Tilted Mash even made a Nitro IPA with vanilla that was super tasty!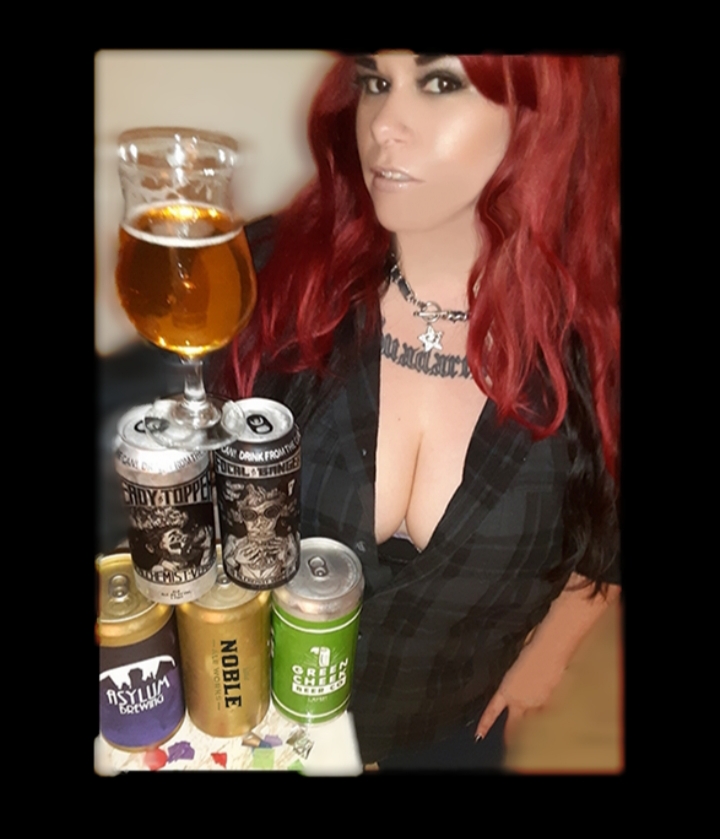 I've found that getting a weekly quarantine beer stash has been a huge help during these crazy, tough times! All of the local breweries in Anaheim, California are doing an amazing job at keeping us well stocked and most have easy online ordering/pick up options (some even deliver!)
Some of my favorite beers I've picked up lateley are: drum roll
Asylum Brewing, Rorschach, Brown Ale with Birdhouse Coffee!
When I wake up around noon, this beer has been my first go-to beer to start my day! This is definitely a better version than any iced coffee I've ever had, but wait, OMG, it's beer, EVEN BETTER! I also love having one of these at any random time cuz it's just so damn good. I'm soo excited that 4packs of this are still available to me and can even be delivered.
Noble Ale Works, SkittlesBrau
This is the beer I've been most excited about! More than likely it will be the only sour I ever rave about! It's slightly different than last years, however I still love it. Tastes so much like skittles! I ordered some crowlers the minute I saw this was available!
Greencheek, Cheating Death
(Aren't we all?!)
Since I'm not the biggest fan of hazys, I don't typically go to Greencheek often…I wish they'd make more imperial double IPA's like this one, cuz wow it's damn near perfect.
The Alchemist,Heady topper and Focal Banger, purchased at Redbeards Taproom in Anaheim. If you know, than YOU KNOW!!! Can't believe I was able to score BOTH OF THESE. They are hard to come across and they live up to the hype. I liked Heady topper the best. So glad I got to knock these off my beer wish list!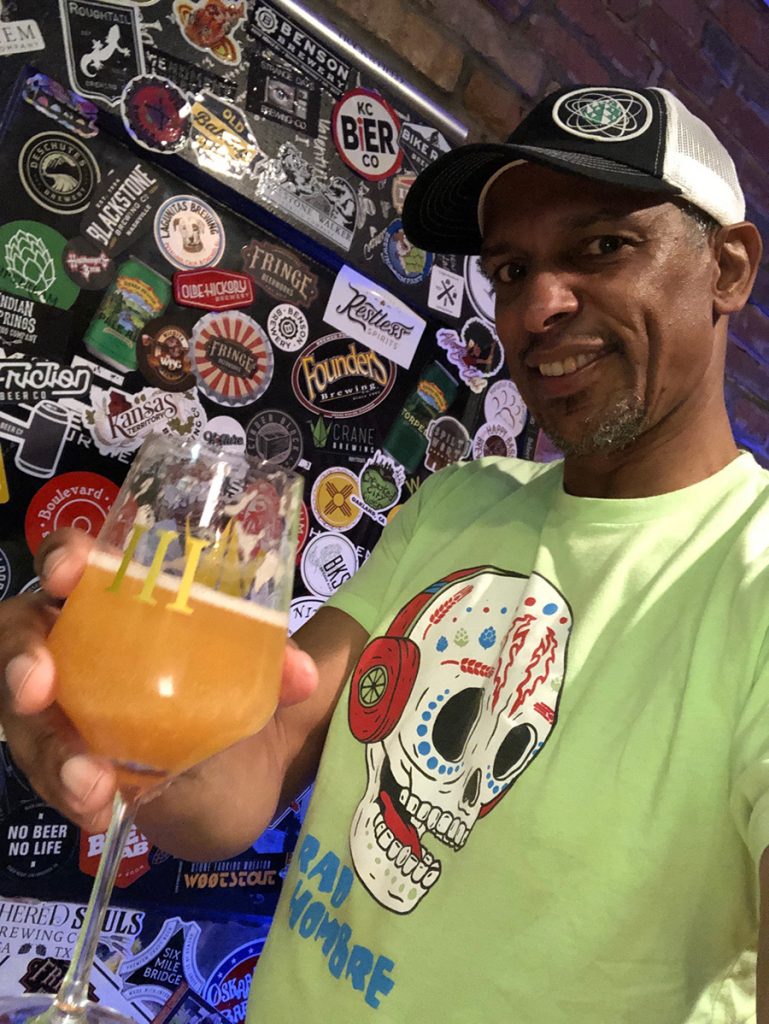 I've got to give a shout out to Diametric Brewing in Lee's Summit, Missouri. Since we can't go to tap rooms in the KC area, Diametric put on a "Together We Can" event. Beer drinkers could order ahead of time and pick up beers without leaving their vehicle. The first event had 7 local breweries participate, selling about $19,000 in beer in 5 hours. The 2nd "Together We Can" event featured 17 KC area breweries and brought in over $30,000. The event is going to happen every couple of weeks, adding more breweries each time.