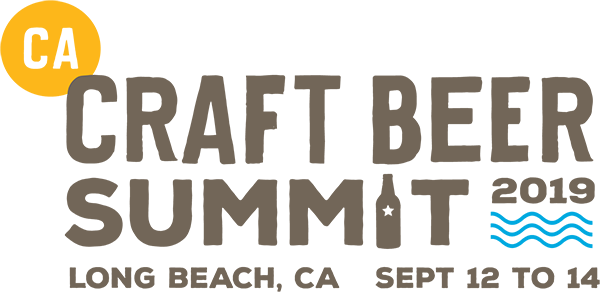 It's a long drive from Tahoe to Long Beach, but South Lake Tahoe Brewing hasn't missed a California Craft Beer Summit since their inception in 2017. With the Summit kicking off this week they'll be making the trek again soon! Co-owner Nicole Smith chatted with us before she hits the road.
Have you been to the CA Craft Beer Summit/Festival before? What were some highlights?
Yes I've been to the summit and festival since it first started I believe in 2015! A highlight for me was pouring our beer for the first time at the festival in 2017!!
What summit speaker are you excited about?
I'm most excited to listen to Virginia Morrison of Second Chance and Lynn Weaver of Three Weavers during the Pink Boots/CCBA inspiring women leaders session on Friday afternoon! I've personally met both women and have been so encouraged by them to keep crushing it in the beer industry!
Which summit educational sessions are you looking forward to?
The educational session on Thursday morning about setting the scene and Leveling Up your tasting room through design and customer experience sounds fantastic and super useful for my role at our brewery. I also think this is a new seminar for the summit or any CCBA conference so I'm excited to learn something new!
What do you hope to learn at the summit?
How to do my job better. How to be a better leader of my business and bring new ideas, tips and tricks of the industry back to my brewery to improve it!
What do you have planned for the fest?
I was pregnant during the last festival and both my husband and I are excited to enjoy ourselves and try super yummy beer during the festival this year. Especially since it's in so-cal for the first time, we are looking forward to trying breweries that we do not normally get to experience.
What brewery are you excited to check out at the fest?
Beachwood Blendery! We have a friend that works there 🙂
How does this event compare to other beer events you've been to?
Besides CBC… the summit I think is the best networking, educational, and uniquely craft beer event to attend!! It's not as crazy as GABF and it's a 100% california craft beer festival. I think it's the best festival in the nation for craft beer enthusiasts to attend.
What's unique about the California craft beer scene?
The demographics and variety that's offered. Over 700 craft breweries in the state – we have to differentiate ourselves. There are so many different styles and great beers being brewed by CA Brewers, it's truly a scene that steers the industry as a whole.