21st Amendment Brewery is well known for their refreshing Hell or High Watermelon Wheat which they serve in their tap room with a slice of watermelon.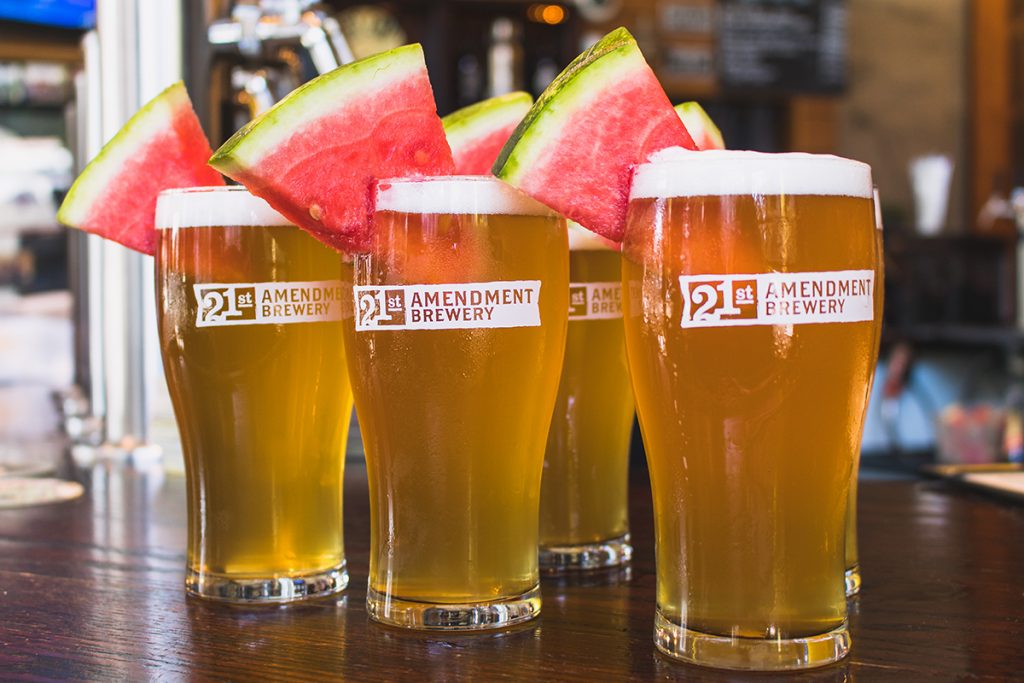 They've transformed this beer using Saison yeast and Lactobacillus Planterum to make Watermelon Funk.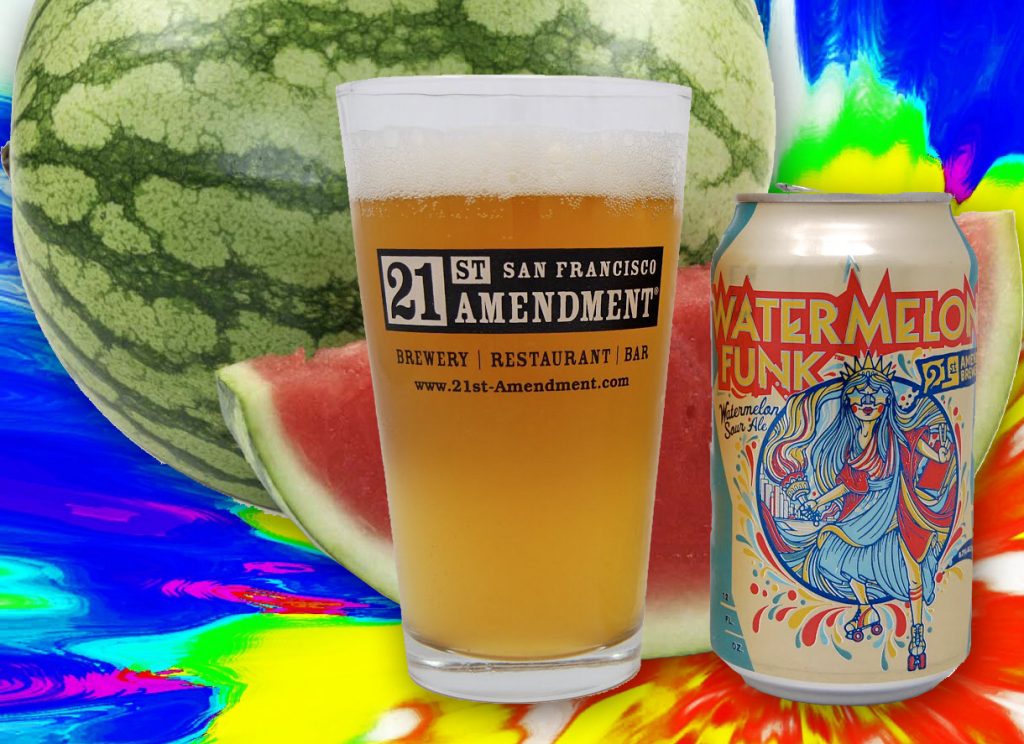 This beer is also refreshing, but with a funky twist. The added tartness mixes with the prominent watermelon flavor to bring out more of a watermelon rind flavor. This blends nicely with a lemony tartness. The spicy Saison flavors dance in the background for some really nice complexity to this summertime brew. They've pulled of a complex and interesting beer that is still super approachable and easy drinking.