Welcome one, welcome all, to a brand-new interview series we're starting up here at BeerSelfie. While we're all fans of beers of many and varied styles, we also like to focus in on the personal aspect of the craft beer scene. To that end, this interview series will be to help learn a little bit more about some of our fellow froth fans. Today, we're talking with Patrick Morgan, who you may be more familiar with as @BeardedTortuga.
BeerSelfie: Please introduce yourself, and how you find yourself a part of the Craft Beer community.
Patrick Morgan: My name is Patrick Morgan, and I'm a Community Manager for New Belgium Brewing working with the Voodoo Ranger Brand Family.
I found myself in the Craft Community through various ways. I've always been a big fan of Craft since my first Fat Tire and Dead Guy back in 2005. From there, my education in craft grew. I have always been a Graphic Designer and worked in the cycling industry which translated well to the cycling and outdoor nature of New Belgium's ethos, as well as my own personal knowledge as a craft drinker. I was a Graphic Designer at New Belgium for 4.5 yrs until I was moved to a Community Manager role in the Voodoo Family focusing on the Gaming/esports/fandom/eventing and content creation communities.
BeerSelfie: Seems like quite an interesting journey that enabled you to follow your passions. With your focus – today – being on esports and conventions like PAX – how do those differ from the "regular" beer events?
Patrick Morgan: These events differ in a few ways. First of all, the gaming and esports worlds are very leery of advertising., which is totally understandable. These events are not a logo play (which is all many brands look for) but more about making experiences for the community. Things like meetups for content creators, after parties and partnering with other brands like Hyper X and Top Golf to put on unique events and provide a fully baked experience for the consumer. In other words, we just want to party with people who love the same thing as us. Beer, Video Games and the Internet.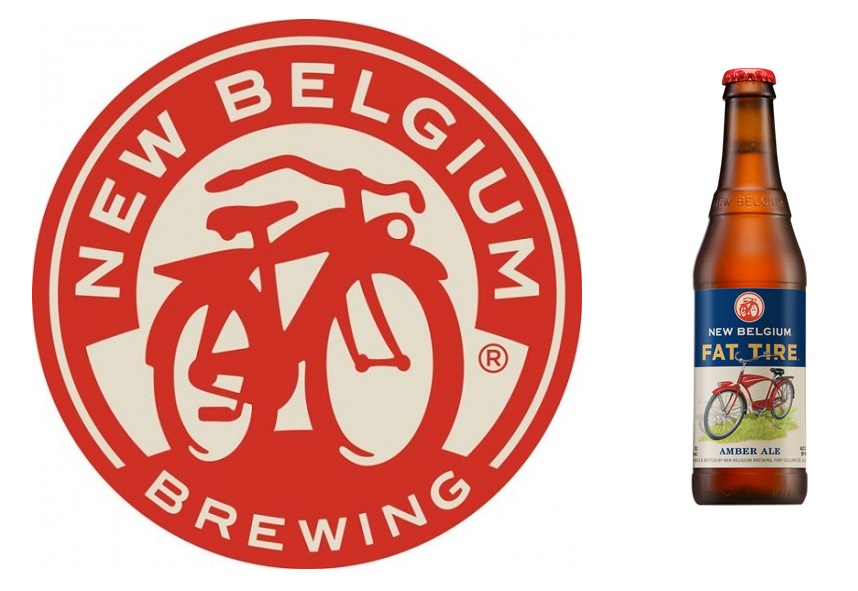 BeerSelfie: Up top, you mentioned your first Fat Tire and Dead Guy in 2005 – how did your journey into craft beer get started?
Patrick Morgan: Well, when a mommy beer and an daddy beer get together…
My journey started a year out of college when I finally had a "real" job, so no more Natty Light for me! One of my friends said "Fat Tire is coming to Chicago!" I had no clue what that was but he was insistent that we go to this ONE bar in Chicago, the only bar that served it that first weekend. It was a piano bar that was literally a Bachelorette Party bar, but they were serving buckets of Fat Tire. So my friend and I went, stood in line for about an hour and grabbed a back table at this piano bar and drank our Fat Tires all while Bachelorette parties were singing to the ceiling. From that day, I was on my Craft Beer Journey, trying everything I could get my hands on. That led to throwing parties every other week where everyone brought a new craft beer and played Halo.
BeerSelfie: From buckets at a bachelorette bar to throwing parties at gaming events – quite the journey! What have you found to be the most enjoyable thing about craft beer and the community that has grown around it?
Patrick Morgan: That craft breweries in general are really all a big family trying to figure this all out together. Collaborations run rampant and are a blast. It's a physical embodiment of – and way to share – this like-minded love for the beer industry.
BeerSelfie: Sort of the "together we stand" approach, which is awesome to see. Since you've joined the community, how have you seen it grow and/or change?
Patrick Morgan:The community has changed in various ways, both good and bad for the industry. Growth exploded as we saw an increase in money-making in the industry, which brought craft and local to the forefront.
On the other hand, growth explosions always have a downturn at some point. We're also currently see the climate of the industry starting to run a bit flat. On top of that, the breweries have a new problem to handle – craft drinkers have SO many options these days that the general craft drinker tries everything, is very curious and can have a hard time sticking with just one beer or brand.
Back on a more positive note, we are seeing a great movement in the industry, really trying hard to be more inclusive. It's historically had the stigma of it being all bearded white dudes -and the bearded white dudes are actively trying to change that for a much more inclusive and better community.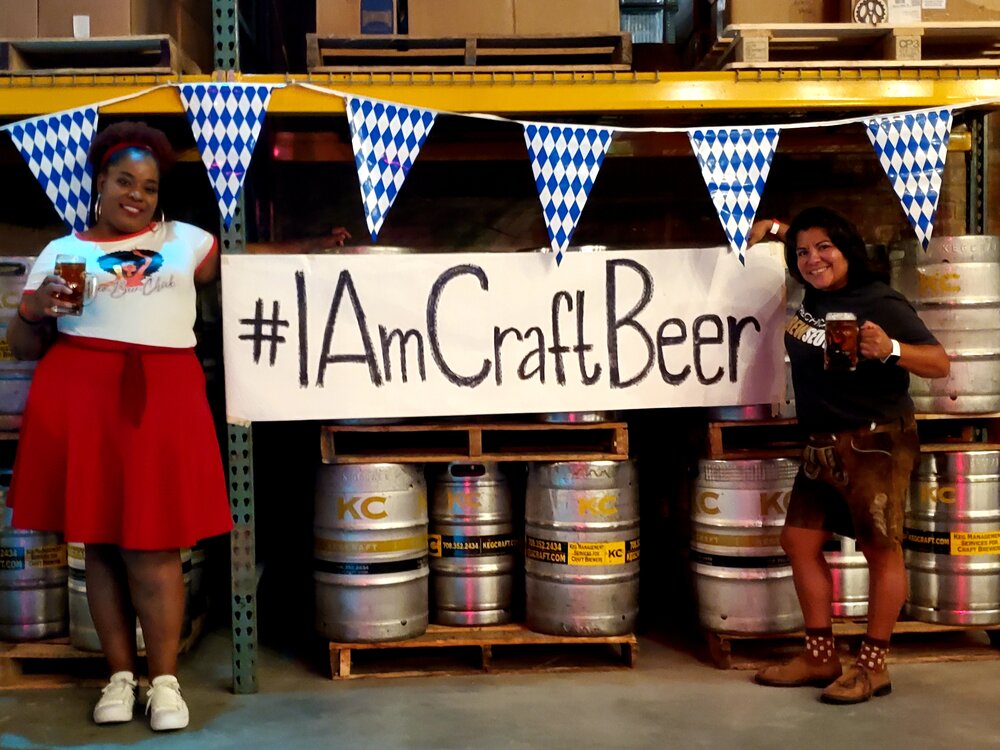 BeerSelfie: As a member of the "bearded white dude" group, I for one have been very excited to see how welcoming the community has been, and meeting (at least, digitally) a wide variety of folks I would have never otherwise met. How do you see social media playing into (and influencing) the craft beer "scene" ?
Patrick Morgan: Social Media in the craft beer scene plays a massive role. It's really the only way that breweries can get new beer info and events out to the public when you consider that we don't play in traditional media.
The approach to social media in craft has also been changing drastically in the last year or two. No more are the glamour beer shots – it's all about being a lifestyle and telling your story of the beer.
Looking more inward to the industry itself, social media has created some – if not most – of the collaborations we have today, since that is where employees, brewers and marketers connect.
BeerSelfie: Yeah – like it or leave it, social media is definitely a large part of the craft beer scene. For one, it's a great way to learn about stuff you've never heard of, and get recommendations. What is your "Go To" brew that you reach for?
Patrick Morgan: I know this might sound biased but it truly is not: Voodoo Ranger Juicy Haze. I find it goes with every food I could put it with, easy enough to drink on the couch while chilling or hanging at the pinball arcade on the weekends. Light enough to not feel full like most and laid back enough on the hops that I don't have a pucker face.
BeerSelfie: Hey, no harm in loving the products from your own brand. Frankly, I'm a big fan of the Voodoo Ranger lineup myself. So, you've got yourself covered, you know what you like. When you've got someone asking you for a recommendation, what's the first one that comes to mind?
Patrick Morgan: When it comes to New Belgium. I think everyone should try Voodoo Ranger Imperial. Sounds intimidating but its crazy far from that. In fact most people prefer it to a normal IPA even though it technically is hoppier and higher in ABV. If you can get your hands on Oakspire and/or La Folie, those really show our range.
As far as other beers. I've been loving Ommegang's Three Philosophers (a Belgian Quad), as well as Elevation Beer's Apis IV (Honey Quad) and last but not least a classic Coors Banquet.
Internationally, ANYTHING from De Koninck, Rodenbach and a St Bernardus Prior 8 (this was the first beer that opened up what the world had to offer for me)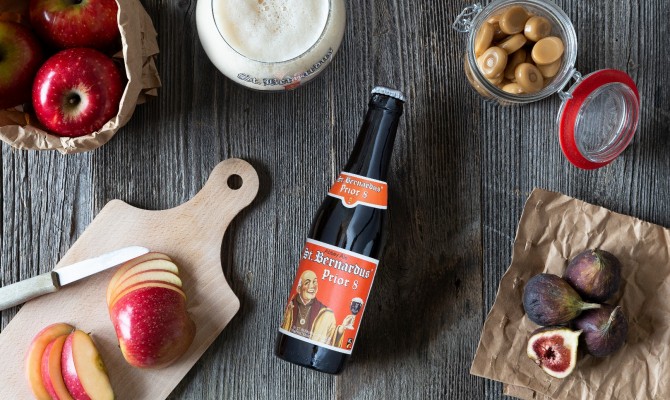 BeerSelfie: Ok, you're showing some range there! Let's stretch things out a little bit more – you're mixing up a sweet 6-pack for a trade – what's going in the box that you're sending out?
Patrick Morgan: I'm gonna be wicked biased here:
BeerSelfie: No problem with that – and if you want to send me that sixer, just let me know! You've been around the craft community for quite awhile now. If you had one piece of advice to someone jumping into craft beer community – in whatever capacity – what would it be?
Patrick Morgan: Go in to learn. It's ok to not know things. Even brewers who have been in this their whole lives are still learning. It's what craft was made to do: learn, experiment, collaborate, play, teach, and make a product and community they love and are proud of.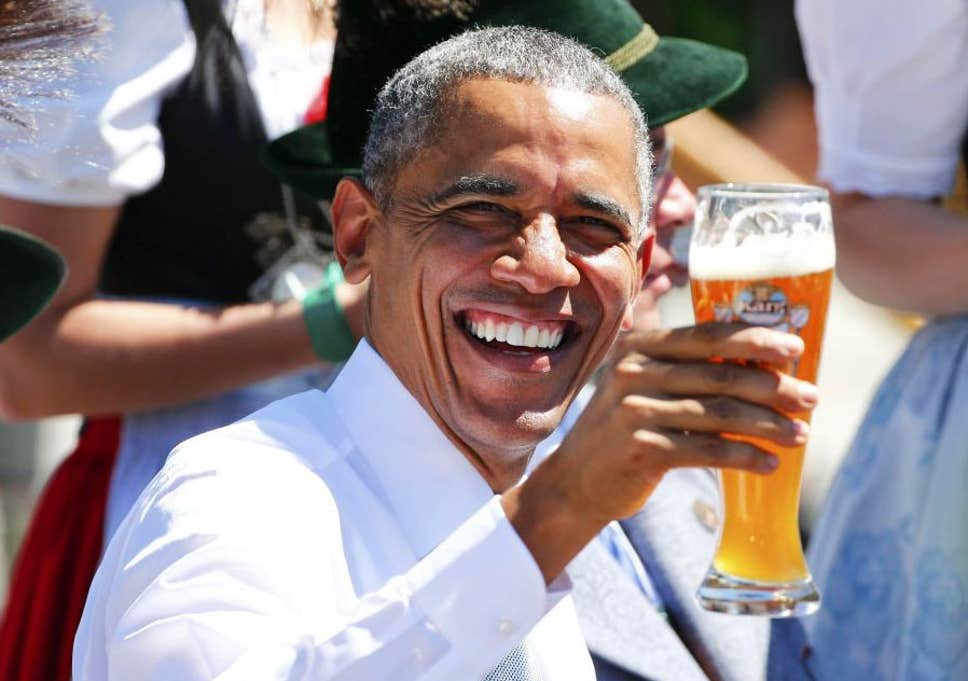 BeerSelfie: Solid advice for us newbies. Now, what about you – who would you go to for advice? In other words, if you could sit down and share a beer with anyone – who would it be?
Patrick Morgan: Barack Obama – and I'd bring along Coors Banquet (cause it just feels like the right type of beer). I just want to hear him talk about his family, dog and sports.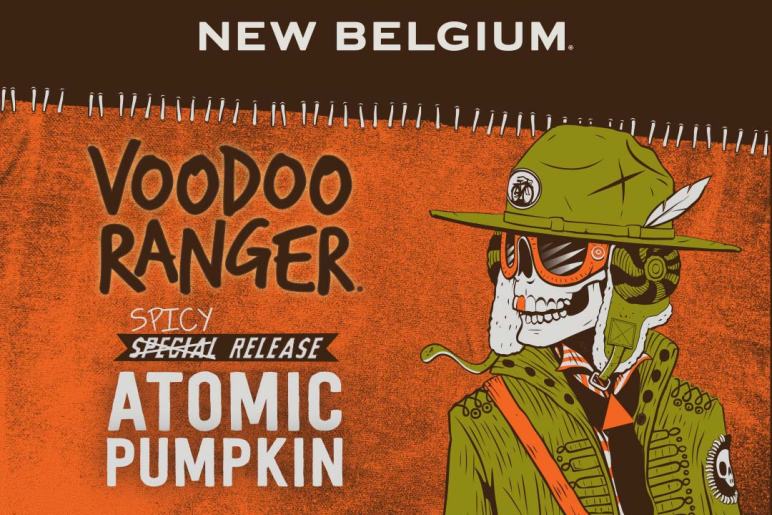 BeerSelfie: I like it – totally down to earth (in multiple respects). Last, but not least – what's in your glass today?
Patrick Morgan: I truthfully have a taster of Atomic Pumpkin right here! It's snowing today, need to make things warmer.
And with that, Patrick Morgan made me very envious, as I never found the Atomic Pumpkin here locally. That aside, I'm super thankful to him for taking the time to work through the interview questions with me, and help to get this new series kicked off. If you've got any reccomendations for who we should talk to next, hit us up on the contact form and let us know!
Written by Patrick Kansa
Patrick is a big data developer and leader with a penchant for gadgets, books, watches, and beverages. You can find his work on WristWatchReview, Knapsack.News, and Slushpile ; you can find him on Twitter and Instagram as @PatrickWatches.