How did you become interested in craft beer?
I was at a friend's apartment and they handed me a bottle of Bam Noire, a dark farmhouse ale from Jolly Pumpkin Brewery. I had honestly never had anything like it. Not knowing anything about beer at the time, and crushed to learn Bam Noire was seasonal, I went out and started buying anything that said "dark" or "farmhouse" in order to find anything that tasted similar. Eventually, I just realized that I loved every style.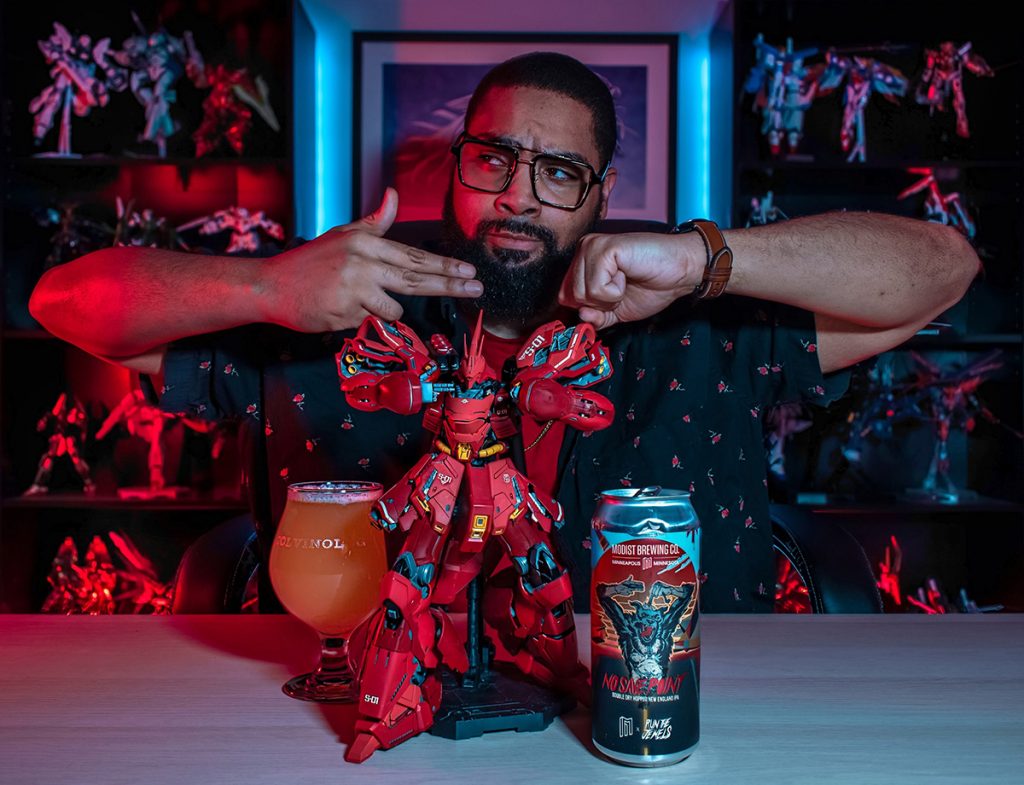 How did @colvinology get started?
I would post pictures of the beer I'd bought or was drinking to my instagram, and when I got back into building Gundam models, I decided to try posting the two together. As I started to realize that people actually found my hobbies interesting, I set out to take more interesting pictures and to pair them with my thoughts on each beer. So I guess it all started pretty organically, and a bit by accident. 
Tell us a little about gundam models and how you became interested in them.
Gundam model kits, or "gunpla" are scale models of piloted humanoid war machines from the Mobile Suit Gundam metaseries, which has been running in some form or another since 1979. I first became interested in them as a kid, at a time when they were almost impossible to find. As I got older and moved around I sort of moved away from building until I moved into my first apartment. Someone told me there was a shop near me that sold them, and I decided to dip my toes back in. Long story short, I now have an office full of them, and more are on the way
What's an underrated beer style? 
I think the obvious answer is pilsners. People tend to get into craft beer and gravitate away from anything that reminds them of a domestic brew, not realizing the absolutely incredible flavors present in most craft pilsners. I still absolutely love quadruple bourbon-aged blueberry donut milkshake stouts, but nothing really hits quite like a crisp Pilsner. My second answer is probably porters since they tend to live in the shadow of boozy stouts. Some, however, like Perrin's No Rules, are better than just about every stout I've ever tried.
What beers have you enjoyed recently?
Mikkeller San Diego did a series of wine-inspired beers that I've really been enjoying. As someone who dislikes most wine, the affinity I have for beers with wine elements is probably a bit odd, but I absolutely love them. They're all kind of funky and effervescent, with fantastic grape flavors, and some really nice traditional tart or sour elements. I also very recently cracked open one of my 2018 Barrel Aged Dark Star variants from Fremont, which was an incredibly rich and complex brew, with an ABV to match.
What are a few of your favorite Instagram accounts?
I love accounts that get creative with their photography. Glimmerofhop does really intricate cosplay and combines them with pretty fantastic photo effects. Kinkysudz has also been known to dress up for pictures. Beerandfun takes beautiful beer pics accompanied by figures, and somehow makes them look really cool, almost like they're alive. Pikabrew is also a unique account I've recently become aware of that pairs beer with various Pokémon cards. Even as someone who hasn't collected Pokémon cards in years, the nerd in me still loves seeing them displayed. As for gunpla, I love people who have the talent to do full custom builds, like N.Maker_Studio, Curioventura, and Gunplaworkz. I can't even imagine how long it takes them to create the things they do.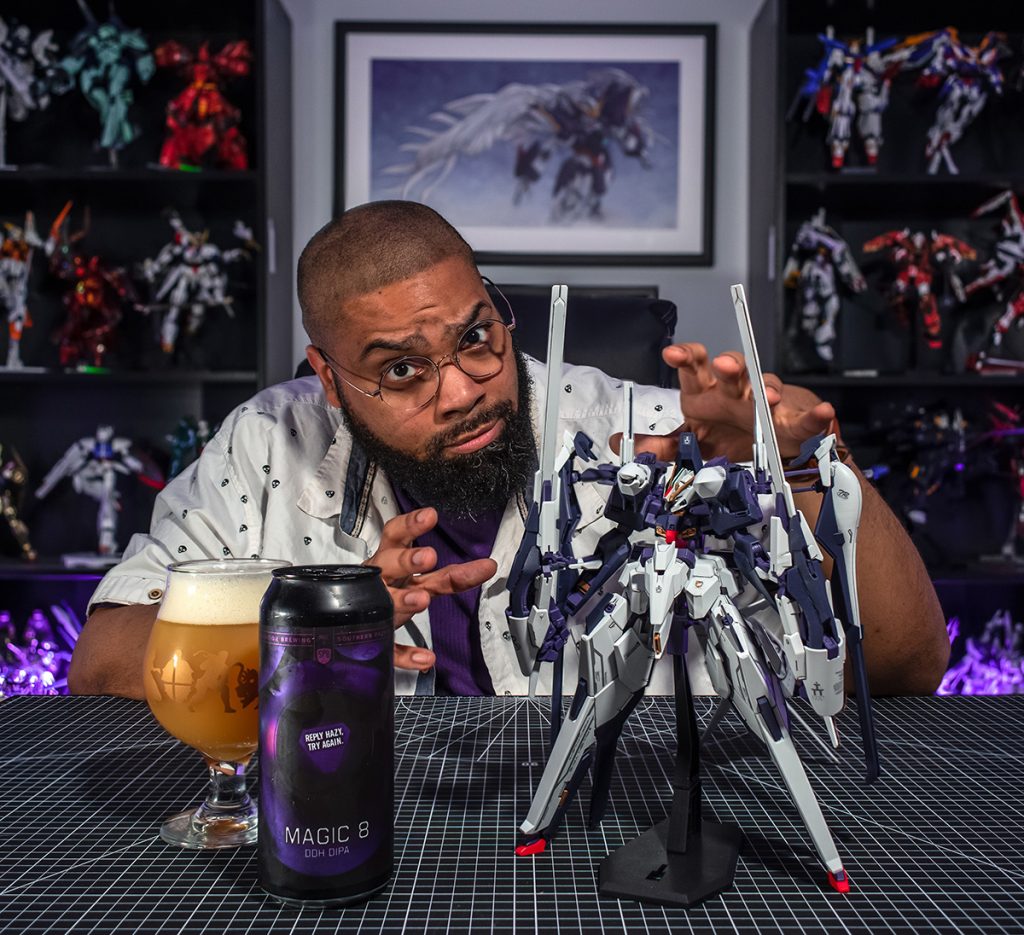 Which local brewery should everyone know about?
HOMES in Ann Arbor, Michigan is still one of, if not my favorite local breweries. They make spectacular hazy IPAs and incredible sours, and it all pairs extremely well with their menu of Korean dishes. Before the pandemic, I never missed a can release, and with things starting to wrap up, I've begun grabbing beers there again. Anyone who's been following me for a while knows how much I used to gush about their beer, and more of that is definitely on the way.
What's next for @colvinology?
I've been planning to branch out into video content for a while, I just need a camera that takes decent video. I should also learn how to edit those videos, but we'll take it one step at a time. As things begin to open back up, I'd also love to do more brewery content. I used to take trips up to Grand Rapids to hit a bunch of breweries, and it was great to see not only how they operate, but also to bring exposure to newer or less well-known breweries. I also reviewed an all-in-one beer brewing machine, and I'd love to mess around with that some more and make some original brews.