Dust Bowl Brewing has added another winner to their year-round portfolio just in time for the heat of summer. Kash Crop is a 4.5% ABV mango blonde ale with a low 10 IBU.
"Kash" is a reference to an ancient form of payment in beer, and the beer label depicts the brewery's location amidst orchards and crops in California's Central Valley.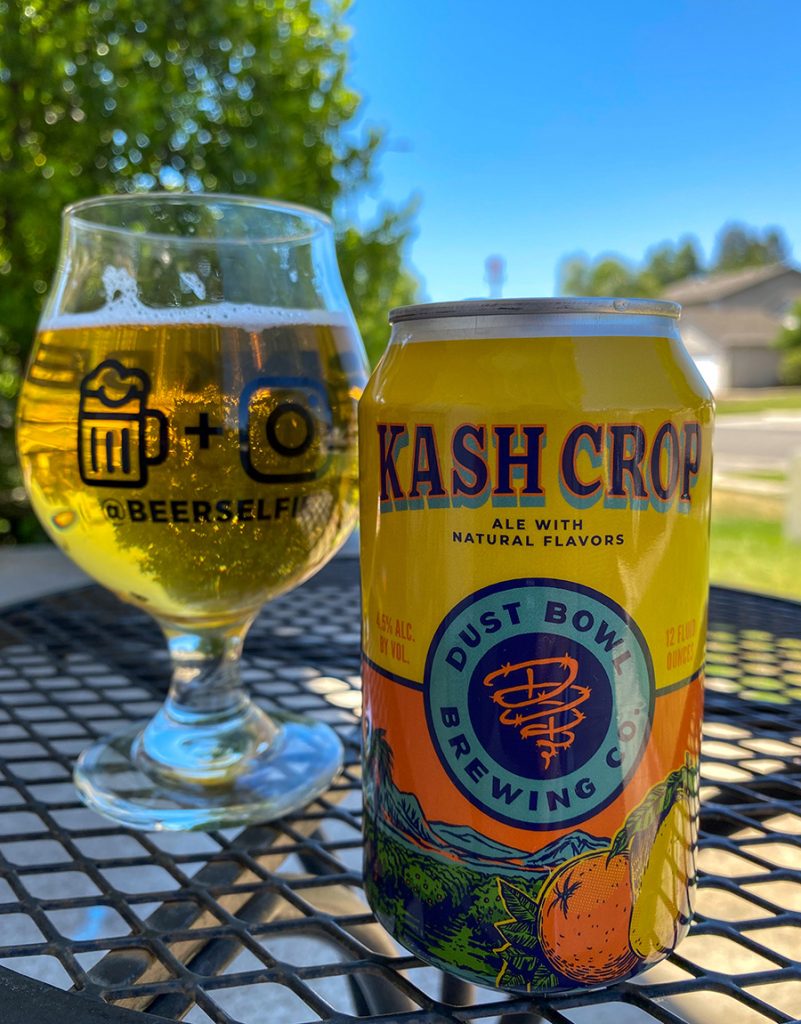 Kash Crop is light-bodied, crisp, and refreshing. The aroma is mostly citrus fruit, with a bit of wheat. It has a pleasant sweetness, with an orange and mango finish. The dash of Columbus hops lends a citrus flavor that plays well with the mango fruit addition and the hint of blonde ale bubble gum. Kash Crop is available in California and Nevada.