Quick reviews of six beers we tried recently.
Fat Orange Cat All Cats Are Gray in the Dark
Reviewed by Jordan Perkins
Drat that fat cat! Another delicious brew from that craft crazy cat brewery in Connecticut. I decided to choose this for my pre-trick or treat Halloween beer and it did not disappoint.
The best thing about it wasn't its sweet chocolate notes throughout each sip, or it's smooth yet light caramelly body. Not even those subtle, roasted coffee notes at the end can deter me from the real message this thing is sending. It's the fact that it doesn't try too hard to be different. It's already throwing a curveball at you by being a "White" stout but it's just as approachable as the next dark beer.
Fat Orange Cat is well known in the craft community so this post needn't serve as their formal introduction to anyone reading this. No, this is about the beer. Each one of their brews is unique and enjoyable, with this White Stout being a different breed entirely. Don't let that deep, golden straw color fool you though. It's all stout from first to last sip. Cheers to them for continuing their consistent good beer brewage.
Roadhouse The Walrus Hazy IPA
Roadhouse Brewing's The Walrus is a Hazy IPA brewed with peaches and tangerines. They really nailed the fruit additions. The fruit flavors are obvious without being overwhelming. I tasted sweet peach up front with a lingering tangerine finish. The beer has a pleasant, soft mouthfeel, with very little bitterness. This is my first Roadhouse beer, and I didn't know what to expect from a Hazy IPA from Wyoming, but they've done well!
Secret Trail New Leif Pale Ale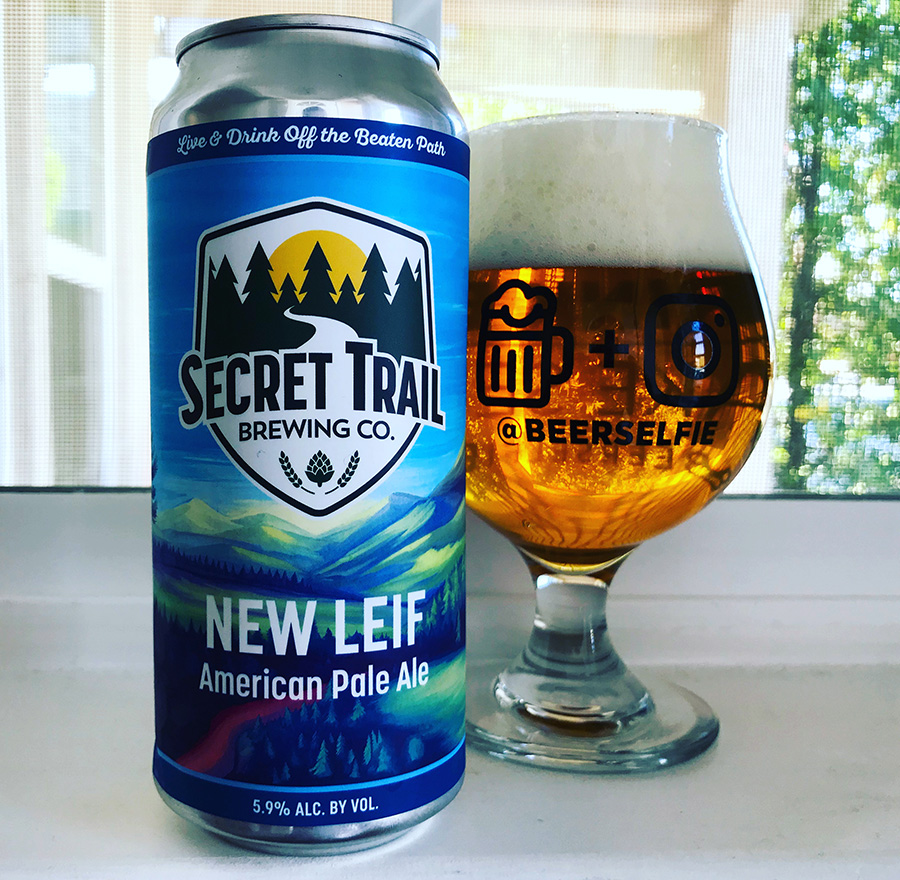 New Leif is one of the first four beers Secret Trail has canned. They've been kicking ass the last two years, but have been keg only until now.
Brewing an American Pale Ale a mile away from a certain other Chico, California brewery begs comparison. New Leif is actually fairly similar to Sierra Nevada's famous Pale Ale, and certainly acquits itself well. They share a crisp citrus hop bite, with a nice malt balance. New Leif is brewed with Centennial hops, sometimes referred to as Super Cascade.
I already know where your first craft beer stop is going to be if you're visiting Chico, but don't forget to make Secret Trail your second stop.
Nightmare Glasgow Smile
After seeing this can art I'm afraid to google "glasgow smile" and find out what horrors inspired this beer, but the beer itself is real damn good. This is my first experience with Nightmare Brewing, makers of "Death Metal & Horror Inspired Brews."
This is a Gose soured on wild bilberries, brewed with heather, lemon zest and black sea salt, then fermented with raspberries and blueberries. It makes for a complex and rich berry forward sour. This isn't a refreshing sour beer despite the brightness provided by the lemon zest. It's too thick and rich to be real refreshing. It would pair better with a chocolate mousse than a hot summer day.
Via Tavour
Mraz Capitol Luau American Sour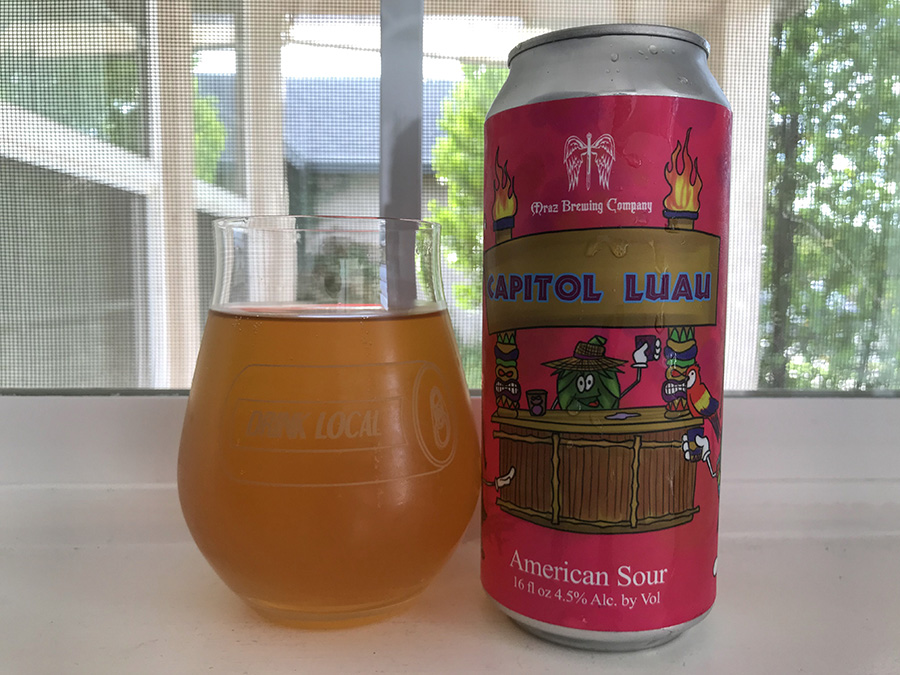 Capitol Luau is tart and refreshing with loads of passion fruit and guava flavor. This tastes like a tart, tropical fruit punch, to the point of being a bit one dimensional, but really a delight to drink.
Martin House Blackbird Imperial Blackberry Sour Ale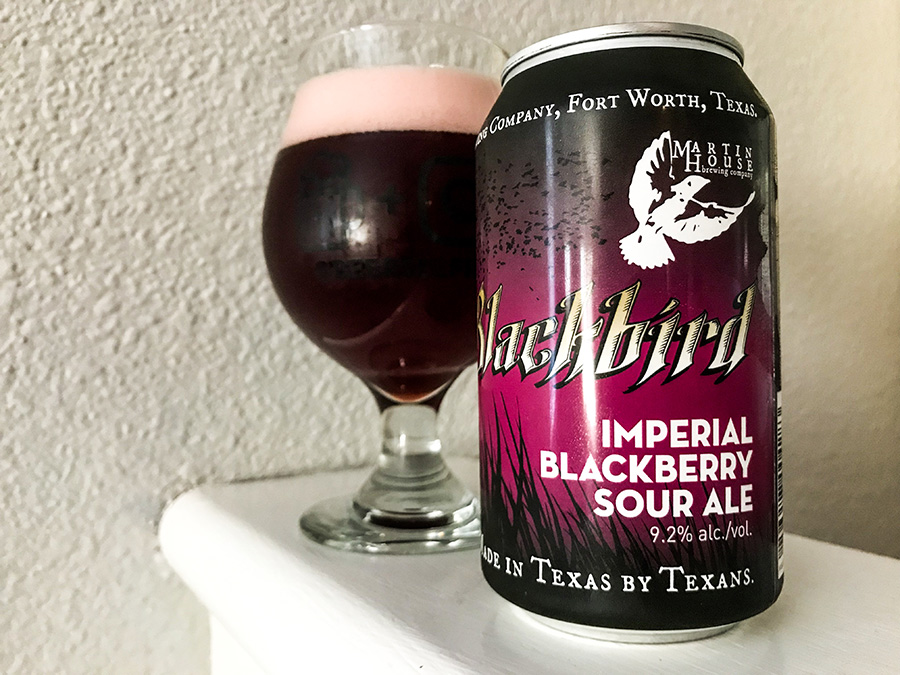 Few things are better than smothering a fluffy biscuit with blackberry jam and that's what this beer reminded me of. Adding berry can sometimes taste artificial or like cough syrup, but fortunately this beer does not suffer from that. It has rich, natural blackberry flavor. You can't taste the 9.2% ABV but it's full bodied with a rich, smooth mouthfeel. This is my first beer from Martin House (I hear they make a pickle beer) and I'm impressed.
Via Tavour