Idaho isn't what comes to mind when most people think of craft beer. After all, California, New York, and Colorado dominate in sheer brewery numbers, while Oregon, Washington, and the Great Lakes states hold strong with their flood of nationally recognized breweries. But now, Idaho — and other states formerly in the shadows, like Montana and New Jersey — are honing their own flourishing craft beer scenes!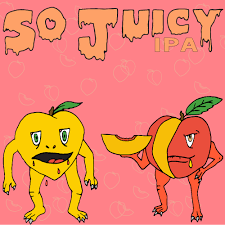 According to the Brewers Association, Idaho now has the 11th highest number of breweries per capita in the nation. Additionally, four Idaho breweries snagged medals at last year's prestigious Great American Beer Festival in Denver. By comparison, five breweries from Oregon (the state with the fifth-most breweries per capita) won medals the same year.
Those who've visited Woodland Empire Ale Craft's popular Boise taproom or Crooked Fence's trendy Garden City brewery can attest: the state's craft beer industry isn't just present — it's thriving!
Due to small batch sizes and dated beer sales laws, a lot of Idaho's breweries don't let their offerings go far beyond the Gem State's borders, if at all. Fortunately, the retail app, Tavour, allows curious craft drinkers from other states to get Idaho beers delivered straight to their doorsteps.
Idaho's not alone. The number of breweries in nearby Montana more than doubled since 2010, particularly in the later half of the decade (after a state law limiting beer production quantities was amended). Even more impressively, the Big Sky State is tied for second place in the nation both for breweries per capita and, according to a C+R Research study, economic impact. Breweries are abundant across the state even in its smaller towns, making it ideal for craft beer road trips.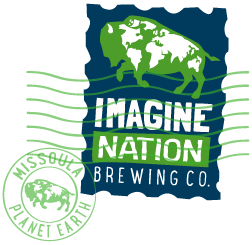 In the meantime, users of the Tavour app can taste local Montana favorites from breweries like Bozeman Brewing and Mountains Walking. There's also Imagine Nation, a brewery in Missoula that has gained recognition for bringing newer styles (like the Hazy IPA) to the state. Also for their unique position as a community center for social change.
Then there's New Jersey, a.k.a. the state with the fastest-growing craft beer scene in the nation. The C+R Research study showed that the Garden State's industry grew by a whopping 43 percent between 2015 and 2019, largely thanks to relaxed legislation on beer service and production. Where once New Jerseyans had to travel to nearby New York or Philadelphia for a large selection of craft beer, as of 2019, they have over 100 breweries to choose from at home.
And, not just any breweries. Eight & Sand Beer Co. in Woodbury and Alementary Brewing in Hackensack took top honors at last year's New York International Beer Competition. Meanwhile, The Referend Bier Blendery in Pennington has won numerous national accolades and is ranked as one of the top microbreweries in the nation on Untappd.
Due to the ongoing Coronavirus pandemic, beer fans across the country may have to wait a while to visit any of these rising craft hotspots in person. But, those who want to get ahead on tastings can try their luck on Tavour.