May is Mental Health Awareness Month. Established in 1949, the national movement aims to draw attention to the stigma faced by millions of Americans living with mental illness and their fight for care. 
This year's movement is poised to have even greater reach than before, thanks to a little help from a surprise source – the craft beer industry! Beer fans on Tavour can expect to see a range of beers on the app during the month of May, all with the same name. The intention is to send a powerful message about the concealed nature of mental illness: Things We Don't Say.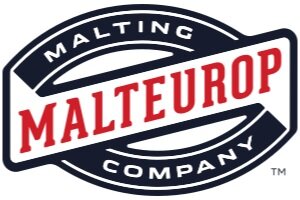 In conjunction with Malteurop Malting Co., Hollingbery & Son Hops, and international awareness group Hope For The Day, Wisconsin's Eagle Park Brewing created the special IPA recipe. Then, they posted it online, along with an open invitation for other brewers to join in.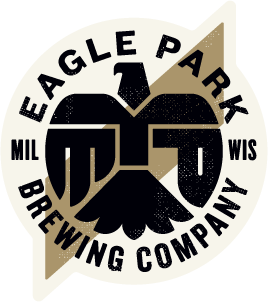 "The cause is something that's near and dear to all of us. It's been a tough year on everyone," says Eagle Park Co-Owner Jake Schinker.
While a portion of the proceeds is going to Hope For The Day's suicide prevention and mental health education programming, Schinker says that isn't the main goal, due to the quiet nature of mental health struggles.
"From the beginning, we all decided that the message is more important than raising funds," he says.

In addition to promoting mental illness discussion via the beer name, Eagle Park includes contact information for seven different mental health resources on their labels for Things We Don't Say. Participating brewers can use this template or customize their own.
While many of the breweries involved are keeping their batches limited and close to home, Tavour is working with 11 of them to bring the beers into the public's hands nationwide. The online retailer is already known for connecting craft fans to hard-to-find beers from over 600 breweries.
Eagle Park is just one of the breweries sharing a portion of their Things We Don't Say IPA through Tavour. They're joined by good company, many of them neighboring Midwest breweries that don't normally send beers outside of the region:
Representing Illinois is Energy City Brewing, Maplewood Brewery, Mikerphone Brewing, Old Irving Brewing, and Riverlands Brewing. Also coming from the Midwest is Nebraska's Zipline Brewing, and Wisconsin's The Brewing Projekt Meanwhile, Divine Barrel Brewing stepped forward from North Carolina, as did Source Brewing from New Jersey.
While the prospect of craft breweries getting involved in the mental health discussion may leave some scratching their heads, others feel the industry's strong community aspect makes it an ideal platform for spreading awareness.
"I truly believe the craft beer industry is one of the best industries in the world, not just for the love of beer, but for the community that surrounds it," says Libby Borchert, Tavour's Business Development Manager.
"We fully support and love when breweries utilize their skills and platform to bring important subjects like mental health and wellness to light, and we wanted to do our part to amplify the cause!"
For Greg Taylor of Source Brewing, the decision to get involved was a meaningful way of recognizing that "many, if not most, of us are fighting some sort of internal battle… Connecting to another human being and having a meaningful conversation, with or without a beer in hand, can be extremely healthy and beneficial."
As for his brewery's rendition of Things We Don't Say, Taylor is optimistic about its impact. "We hope that the can label art and messaging behind this campaign will spark a conversation and help to normalize everyday discussions around mental health," he says. "Help people understand that it's okay to not be okay and ask for help. "
Tavour plans to release the beers in multiple variety packs during May to showcase the assortment of different breweries and the skill they each put into the beer. Tasters are encouraged to share photos of their collections via social media to help get the word out about Things We Don't Say.
In the meantime, Schinker wants other brewers to know they can still hop on board the Things We Don't Say effort.
"By no means is this project going away anytime soon," he says. "Just because May is Mental Health Month doesn't mean we can't keep working to spread awareness."
More resources about mental health treatment and awareness can be found on Hope For The Day's website or at NAMI.org.