What is the best cider that we happened to have in our fridge? Let's find out! This is like comparing apples and oranges, or more like apples and oranges and kiwis and strawberries and mango and pineapple and blackcurrants and…you get the idea. This is a pretty random mix of ciders here, but you get what you pay for around here (subscribe on Instagram for only $1 😉).
Stephanie and I gave each cider a score. I'll average the scores and declare a winner at the end!
Noble Apple Pie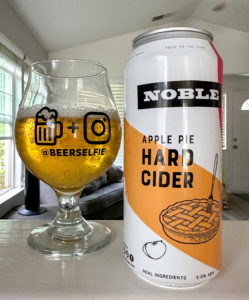 Noble nailed the Apple Pie flavor. Cinnamon, apple, brown sugar, allspice, it's all there, with a nice pie crust nose. It's so on the nose, and not at all subtle, that I don't think I'd want to drink this all the time, and I was good with splitting the can, but the novelty is for sure worth seeking out.
Keith: 6
Stephanie: 6
Citizen Cider Citra Star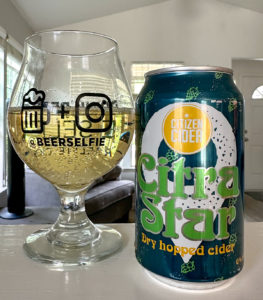 We were the most divided on this one. Stephanie really didn't like the Citra hop flavor, finding it to be really catty. "It's like a cat peed in Grandma's apple sauce." I found Citra Star to be a bit one-dimensional and watery. I was okay with the hop flavor, but I did find it to be overpowering and noted the cattiness in the finish.
Keith: 6
Stephanie: 2
Graft Lost Tropic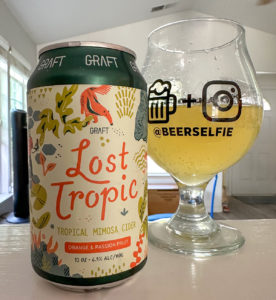 This one had a POG nose. The flavor was mostly orange, without much contribution from the passionfruit, and a Tang finish. Overall it was a lovely apple and tropical fruit flavor that I would definitely seek out again.
Keith: 6
Stephanie: 7
Pivot Gingham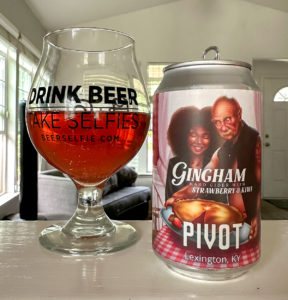 Gingham was like an alcoholic Kiwi Strawberry Snapple. It was rich and sweet with lots of strawberry. Neither of us are big on sweet ciders or strawberry, so this one didn't score well.
Keith: 4
Stephanie: 4
Windrige Pineapple Mango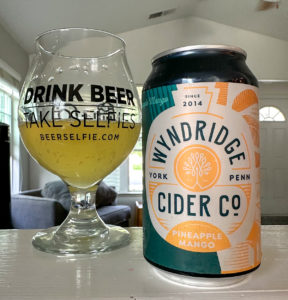 This had a pleasant sweetness with lots of nice pineapple flavor and a nice mango finish.
Keith: 6
Stephanie: 8
Winchester 522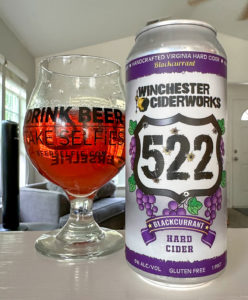 We both found this one to be kinda boring. One-dimensional blackcurrant flavor up front with a watery finish. Easy to drink, but not much going on here.
Keith: 4
Stephanie: 6
Conclusion
Averaged scores:
Windridge Pineapple Mango (7)
Graft Lost Tropic (6.5)
Noble Apple Pie (6)
Winchester (5)
Pivot Gingham (4)
Citizen Cider Citra Star (3.5)
If the flavor profile on any of these ciders appeals to you don't let our scores dissuade you; none of these are bad. They were all pretty on the nose with their adjuncts, so it came down to whether we happened to like those additional flavors as much as the execution. That said, I feel confident recommending those top three ciders. You'll probably enjoy the bottom three if you really like blackcurrant, kiwi strawberry, or Citra hops respectively, but we won't be buying them again.