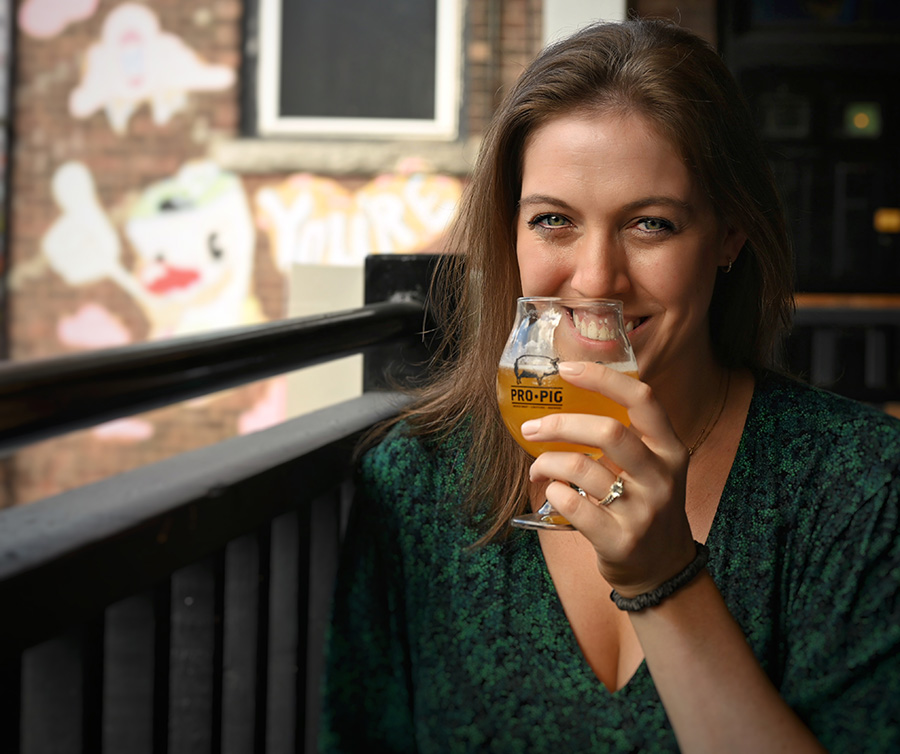 My prediction is something I'm hoping against instead of hoping for, but I have seen many beer glasses with special ingredients on the rim. Everything from the somewhat expected chili salt or fruit slices to the dessert like hot fudge or graham cracker crumbs, and I did see a glass with caramel sauce and apple slices on the rim. As drinkers are more and more accepting of crazy and weird ingredients in their beer (I feel like donuts have become commonplace, never thought I would be saying that!!) I think breweries and beertenders are going to push the limits with how they serve beer. The days of the randall filled with coconut being a "quirky" serving technique are long gone, I'm expecting the rim of the glass to….*sigh* be the next frontier.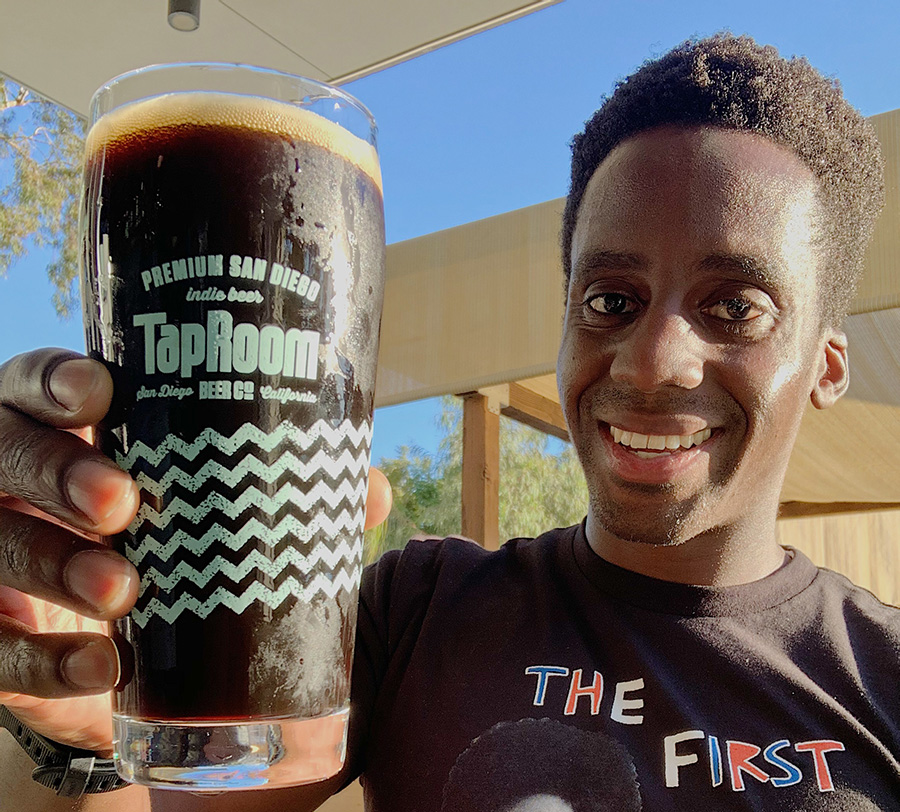 Hear me out. 2021 will be the year of the Black IPA. On draft, in cans and in bottles, it will finally have its time to shine outside of the taproom of traditionally focused breweries. This is the year where public curiosity, brew schedules and brewer freedom will all align to free the step-child locked away in the Brewer's Manual.
Previously, Black IPAs have been a style rarely bottled for distribution. Uinta Brewing Co is the only Brewery I know that had a Black IPA in current distribution around the US. Locally to San Diego, it has been years since Stone has bottled their Sublimely Self Righteous Black IPA. On Draft, Thunderhawk Alements was the brewery to patronage for their Black IPA; the GABF 2019 Silver for American-style Black Ale known as Bowie Knife. It's terrible that Thunderhawk is no longer open but many have picked up the mantle.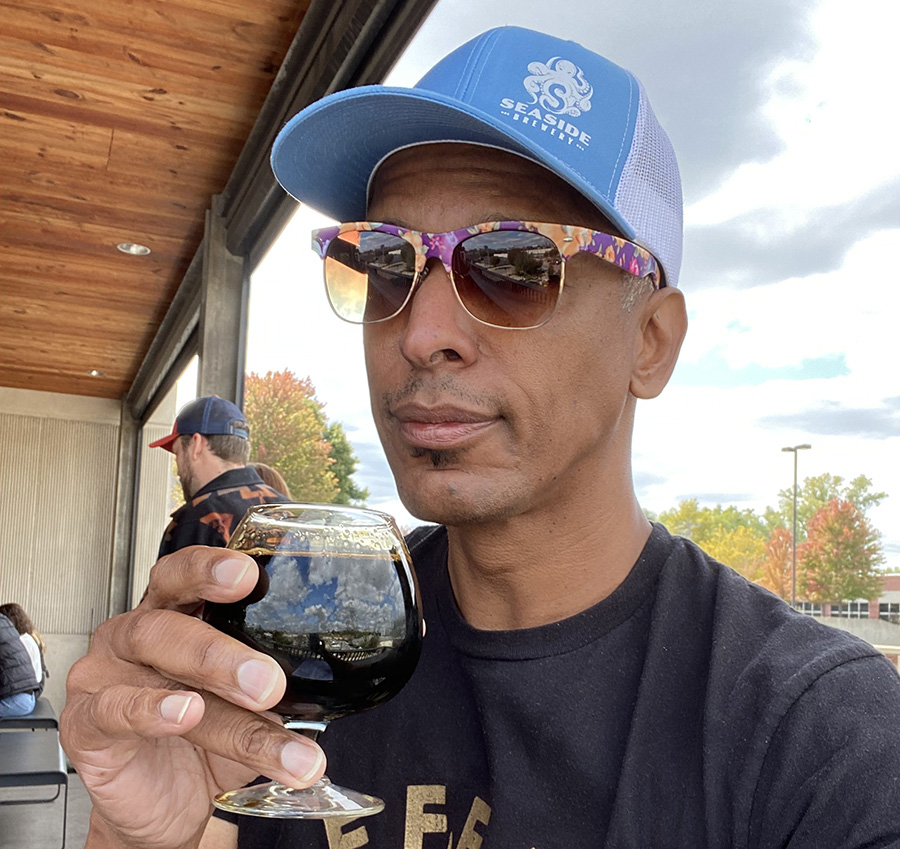 I'm not sure if it will be a trend rather than getting back to some sense of normalcy. I was one of the lucky ones this year to actually attend a beer fest. I was able to go to Other Half Brewing's Pastry Town Beer Fest right before the world shut down. Let's pray to the beer gods festivals come back!
I bet the non-alcoholic beer is going to get bigger in '21. Here in KC, Boulevard Brewing just released a collab with Athletic Brewing Company, who only brew non-alcoholic beers. It's a .05% IPA. They say it's juicy and crisp. I'll definitely give it a try. You never know, that might be my thing!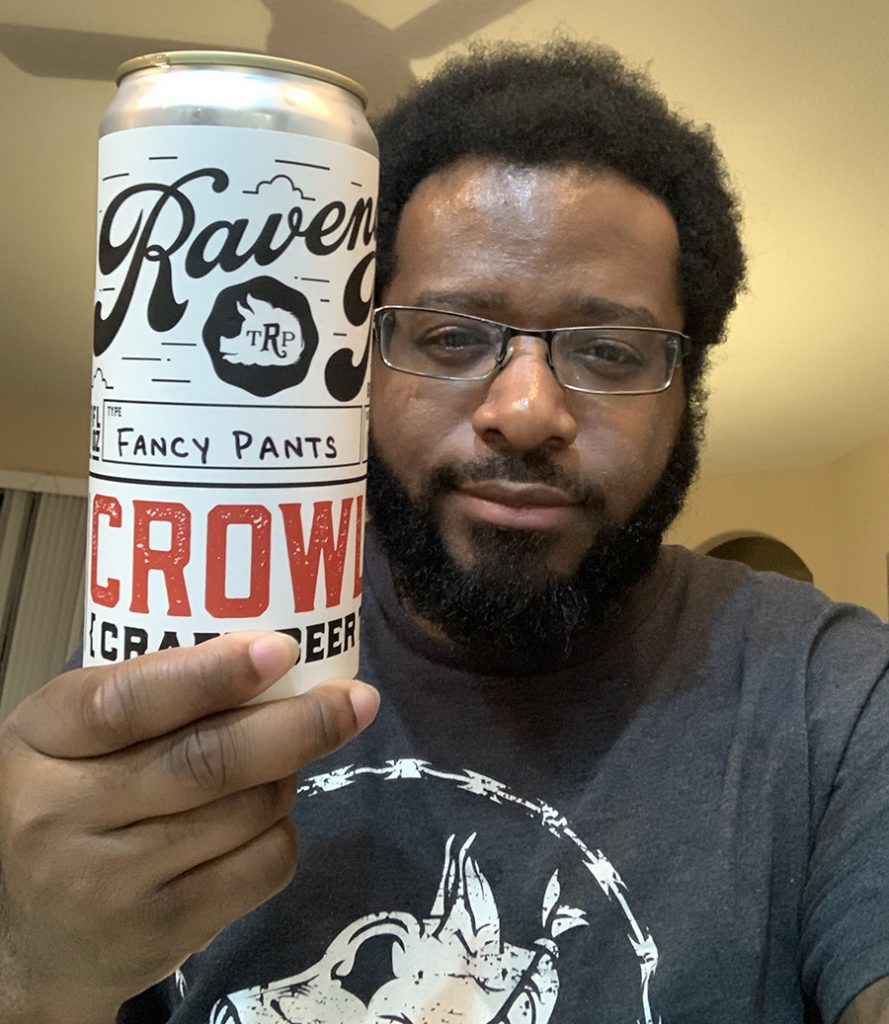 Last year my prediction for the craft beer trend in 2020 was all about more collaborations, while my take on it didn't go the way I anticipated, it kinda did happen. As for 2021, I honestly don't know…It's really hard to say when there's so many uncertainties but what I hope to see is these amazing breweries continue to find the strength and passion to keep their doors open, I hope they continue to innovate, collaborate and experiment more.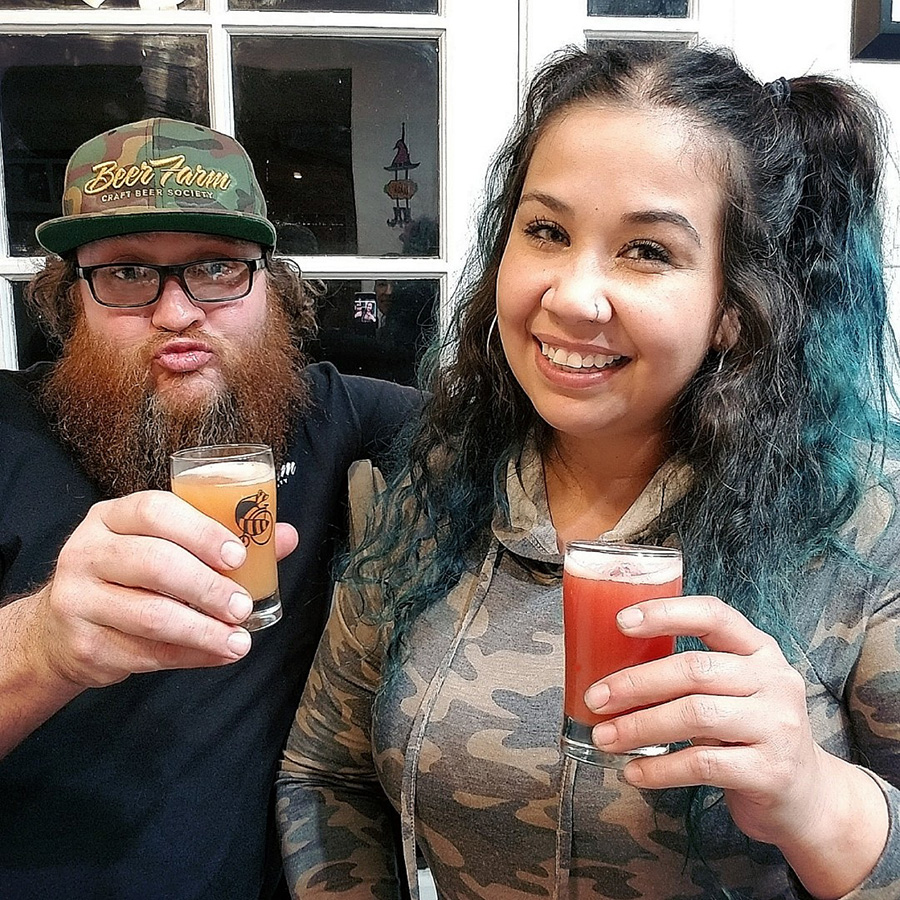 2020 set the pathway for so many new techniques and innovative ways to bring the craft beer home. I think we hit the Imperials, fruited beers, and seltzer experiences now it's time we see more shipping and assortment beer boxes or subscriptions. Yes many breweries initially started shipping during 2020 and then stopped after allowed to open, however, we see the shipping from brewery to door step being more abundant in 2021 and better for everyone to order, ship and drink. Possibly a more evolved loyalty or incentive program to keep bringing business back.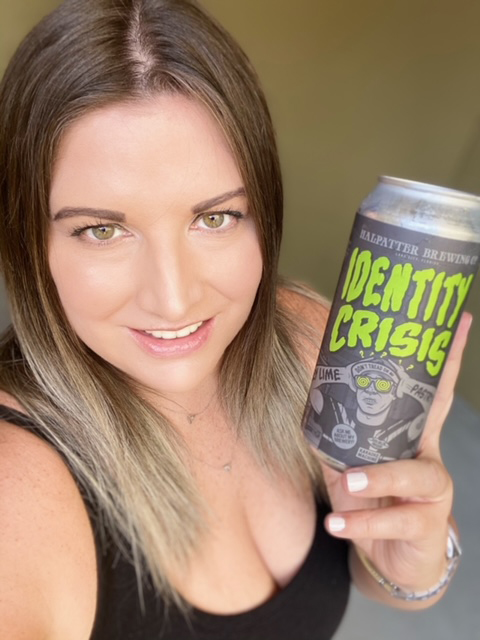 We all know what a dumpster fire 2020 was. I remember back in March, I (along with hundreds of other craft beer fans) was in Tampa during Tampa Beer Week, watching and listening as each event was cancelled due to COVID-19 concerns. No Hunahpu's, no Foeder for Thought, and from there it only got worse. No beer events period. So what now? As we look ahead to 2021, I can only hope that it gets better and we can actually see each other's faces again and I'm going to hug the heck out of all my friends when it's safe to do so!
But it wasn't a complete wash – we saw breweries band together for mega collabs like the Other Half's "All Together" brew and the Weathered Souls "Black is Beautiful" collab and it was about solidarity because we were all in this together. Watching Crowns and Hops launch the 8 Trill Pils grant program was a major milestone in the industry and an excellent opportunity to help others get started on the beer journey. I can only hope that the 2021 craft beer future sees the partnerships and things like recipe swaps and virtual collabs continue.
In regards to craft beer, I think we will definitely see a push towards Pils and Lager beer in the craft breweries and another thing I've been seeing coming is the addition of coffee bars into some spaces like at Nashville's Living Waters and coming soon to Fernandina's Mocama. It's the best of both worlds, to have the coffee made at the brewery used IN the beer. For me personally, in 2021, I'd love to see a return of the kettle sour and less of the smoothie style sours and bring it back to the basics. Wishing everyone a safe and healthy new year and hoping for a better 2021!
I believe the craft beer trend for 2021 is going to be the Crispy Boi!
When I was thinking of how to respond to the question, I automatically thought of the evolution of the craft beer snob. Started with Lagers, then to IPAs, big Stouts, Sours and back to Lagers. The way of the crispy is coming and I think we're all ready for it!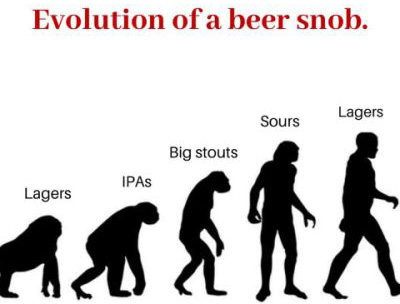 Dylan Kasprzyk, Cicerone Certified Content Writer at Tavour
With so many breweries experimenting with thick, smoothie and slushy-like recipes, my guess is we'll see the first smoothie-style Wild Ales released this coming year. I think they could be amazing — so here's hoping!
Many breweries are riding the wave of success with the highly fruited and or sweetened sour beers, and while I congratulate any brewery that can pay the bills making Wild Ales, I do hope to see a return to more traditional wild brewing methods as the palates of the new wave of beer consumers mature.
The rise of demand for quality Lager beers is pointing in this direction. While many small breweries previously did not produce Lagers due to their extended tank residence time and resources (keeping tanks cold and lagering is a big energy expense as well), many will start to do so as the demand increases. An interesting thing for us (and a few other breweries that specialize in Wild Ale) is that compared to the timeline of producing bottle-conditioned Wild Ales, the Lager timeline is comparable or shorter than what we're used to, even with the extended tank time.
Brewing a diverse lineup of styles can only benefit a brewery, so we will see many breweries branching out from their wheelhouse in time.
Logsdon beers recently featured on Tavour: Peche 'n Brett Reserve (2020) Barrel-Aged Saison and Mt Hood Magic Kriek.
Jeremy Roberts, Founder and Head Brewer of 903 Brewers
In 2021, cans will be a little easier for breweries to get (there's been a can shortage this past year due to the pandemic) after receiving great news about a vaccine. A vaccine will help prevent lockdowns, and that will keep restaurants and taprooms open. Which means more beer going into kegs.
You will also see a larger focus on breweries doing more taproom-only releases, and more limited runs. In the end, this will be a great year for craft beer drinkers enjoying a lot of amazing beers.
903 beers recently featured on Tavour: Jingle Juice Slushy Fruited Berliner Weisse and Chupacabra 3 Barrel-Aged Stout. 
I gotta say Hard Seltzer, even though it's not really craft beer. The reason is, we have only just touched the subject. With our Evil Water series, we've experimented more than anyone, and I really think more breweries are going to start doing that as well. I see no reason why the Hard Seltzer market can't go in the same direction as the craft beer market, and if it does, we are like 20 years behind, so there's a lot to do still!
Evil Twin beers recently featured on Tavour: EVIL WATER ROCKET POP Hard Seltzer and FRUCTUS DANICA 2 – BLACK CURRANT, MANGO Fruited Sour.
Kyle Bozicevic, Founder and Head Brewer of Alpha Acid Brewing
Hazy IPAs will still be popular but less so than previous years. Smoothie Sours were big this year and will continue to trend next year — including the prevalence of marshmallow fluff.
Maybe we'll see more strange pairings of food and beer, and food-inspired beers continue to emerge onto the craft scene. This past year we saw quite a few sandwich-inspired beers from other breweries. We brewed a chili dog beer! To make it, we started with an Amber Ale base, used cherry wood smoked malt to give it a hot dog water character, and added a blend of chili spices to the boil. It smelled just like there were meat and beans in there, but it was actually very drinkable.
Alpha Acid beer recently featured on Tavour: Sim-Citra IPA.