According to the Brewers Association, over 89% of 938 breweries surveyed since March 25th have either slowed or stopped their production schedule altogether in response to Covid-19.
In an effort to help, online beer retailer, Tavour, created a series of "Support the Brewers" craft beer bundles to raise over $25K for seven brewers guilds around the country.
The beer bundles flew off the app's virtual shelves — several sold out in less than 20 minutes! But, what Tavour did with the proceeds was far more important than sales alone. 
The goal was to help breweries survive by supporting them during Covid-19 — and help states pass important laws to allow breweries to thrive in the future. This is a critical moment for many indie breweries and changes to legislation need to occur quickly, otherwise we could see a significant decrease in small-batch craft breweries and the community they foster.
To Mary MacDonald, Executive Director of the Ohio Craft Brewers Association, Tavour's donation came as an immense weight off her shoulders. "I cannot begin to tell you what a relief it is, as a non-profit, to be putting money into the bank for a change," she said.
Paul Leone, Executive Director of the New York State Brewers Association, informed us that "the donation will go towards our ability to continue to keep our staff employed and functioning a bit longer." Brewers guilds like New York's ensure the protections necessary to fairly license, regulate, tax, and enforce the legal sale of beer in a safe and beneficial way within their local communities.
"In these times, every dollar counts, and this generous donation was an unexpected surprise that will be put to good use helping the brewers of New York State," Leone said.
In North Carolina, the craft beer industry has been a driving force in revitalizing small towns and cities across the state. But, taprooms have been closed to the public since March 17th with no firm opening date, yet. Tavour's donation was "a godsend, and helped us maintain our operations," Richard Greene, Executive Director of the North Carolina Craft Brewers Guild said. "Now we can work on behalf of the breweries in North Carolina, with the state legislature, governor, and NCDHHS to develop reopening plans that protect our customers and employees, as well as working on specific economic relief for the industry."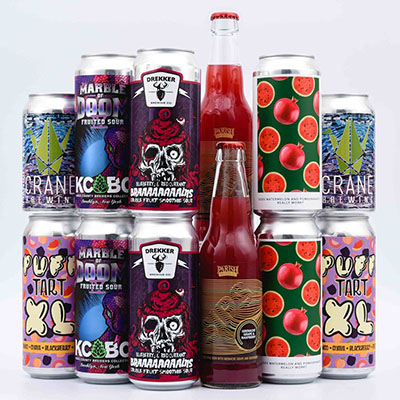 The next 60-90 days of the pandemic will be critical in North Carolina and around the country as economies begin to re-open. The North Carolina Craft Brewers Guild urges business owners to proceed in a manner that protects the public and brewery employees. For them, that means working with the Department of Health and Human Services to mitigate safety and health concerns.
So far, Tavour has donated more than $25,000 to guilds in 7 states to help their fight for legislation that will make it easier for independent breweries to serve their customers, without the burdens of unfair rules that hinder their growth.