It's been a while since we did a beer review. A couple of years ago we doubled down on our focus on the people "behind the brew" with lots of interviews and features on the people of craft beer. That will continue to be the focus of Beer Selfie, but we're going to sneak a monthly beer review in as well. The idea here is to feature our favorite beer from the past month. Beer Selfie is a community effort, so if a beer blew you away and you'd like to write up a Beer of the Month review, hit me up!
Up first: Monkish Brewing's Swap Meets DDH Double IPA.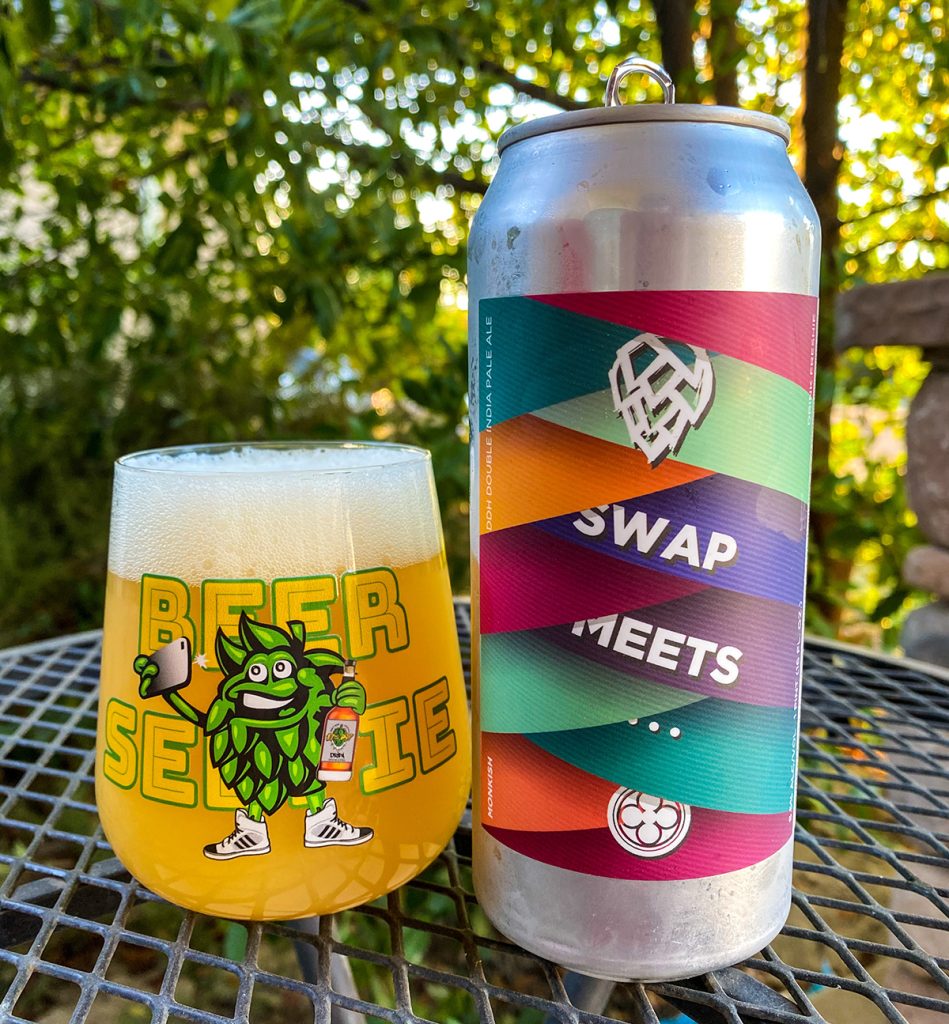 This isn't a new beer, but it's new to me. I'm about 500 miles North of Torrance, California so I don't get much occasion to try beers from Monkish who primarily distributes directly from their brewery (thanks @wrichi!).
Swap Meets is everything you hope for in a west coast take on a NEIPA. It's pure, hoppy juiciness with mild bitterness. It has an ideal body and a rich but moderate sweetness. It is robust and packed with citrusy flavor, but perfectly drinkable. It's basically the style definition of a Hazy IPA. Swap Meets is Monkish Brewing living up to its reputation.