Is there a beer geek in your life? Here are some insider tips on great gifts for your favorite craft beer aficionado. You're sure to find something here that they will love!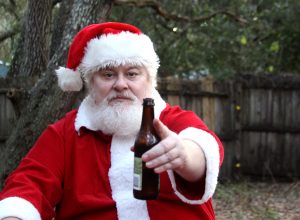 ---
Beer mail
You could sign your craft beer fan up for a beer of the month club, but I have something better for you. These two beer delivery services each have their own unique models that deliver beers that you can't get anywhere else.
These guys do an amazing job of finding limited release and exclusive craft beers. You can create an account for free, then you get a daily email detailing their latest craft beer release. The beer descriptions are detailed and usually include scores from sites like Beer Advocate and Rate Beer. If you're interested you reply to the email and let them know how many you want. You can also log into their site, or use their app, and select from a few recently released beers. They pride themselves on finding unique and fresh beers. They have gift cards available for the perfect stocking stuffer. Notes from my first of many Tavour shipments are at You've Got Beer Mail With Tavour.
Homebrewers are free to innovate wildly, for better or worse. Noble Brewer finds the best homebrewers and delivers their award winning brews to you. They pay homebrewers for their creations and then partner with breweries to produce large scale batches. Their four best creations are shipped to customers every quarter. Noble Brewer has gift options available. More information from my conversation with Noble Brewer's found is at Noble Brewer.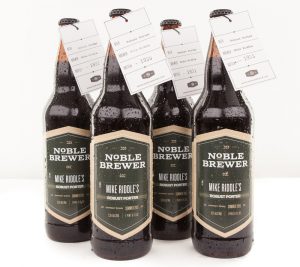 ---
Getting crafty
It's not all about just drinking beer. Go ahead, let craft beer really take over your life with these fun products!
These are a really fun way to display your cap collection! They have maps for all 5o states and a few countries. Beer Cap Maps celebrate your favorite craft beers and challenge you to try new breweries from around your state, across the country, or around the world. They also have coasters, and they just announced a cool looking beer cap cornhole game called Crownhole.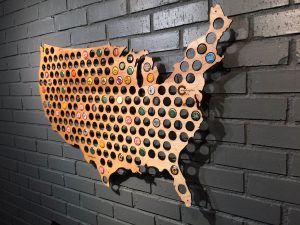 If you want to keep your beer caps in pristine condition for you Beer Cap Map or other craft project this is the bottle opener you need. Pop the Top removes caps without twisting or prying, and it doesn't damage the cap. The same company, Taza, also makes these handy shatterproof wine glasses. You can read more about both at Taza Drinkware and Opener.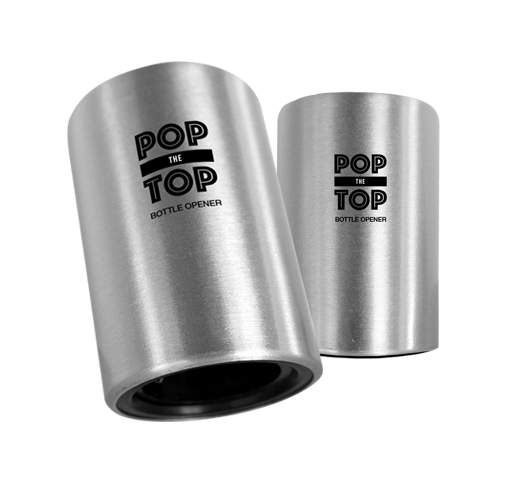 Originally created with a Kickstarter campaign Kinkajou is the best tool out there for cutting glass bottles. Turn your beer bottles into glasses, candles, lighting, or whatever else you dream up with this easy to use tool.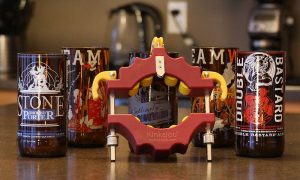 ---
Beer gear
Rep craft beer wherever you go with these outstanding threads.
This fun shop has a wide range of clothes for men, women, and even kids with the coolest beer themed designs. They also have barware like glasses, cozies, and bottle openers. Make your beer geek look good with this stylish attire!
Declare your undying love for craft beer with these unique shirts, glassware, and other gear.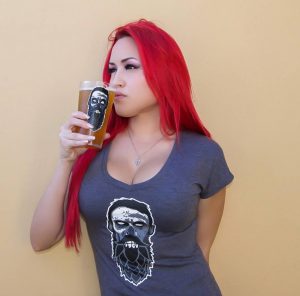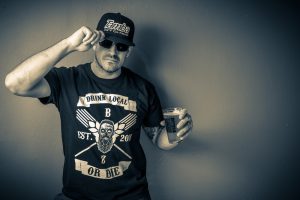 ---
Beer books
Get educated on brewing, beer styles, cooking with beer, and food and beer pairings with these great reads.
This homebrewing book was originally published in 1984 and it's still the best. It is both comprehensive and approachable. It is the first book I recommend to people to people who ask me about homebrewing. I still regularly reference it since originally reading it cover to cover.
The author, Charlie Papazian, is a legend in the beer world. He founded the Association of Brewers (now the Brewers Association), the Great American Beer Festival, and the American Homebrewers Association. He is the current president of the Brewers Association. Throughout The Complete Joy of Home Brewing, Papazian reminds the novice brewer to "Relax. Don't worry. And have a homebrew." He has since written five more books.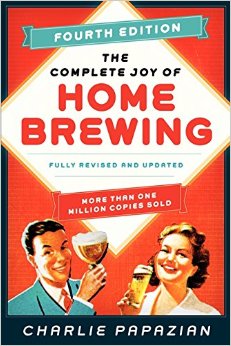 At some point most homebrewers move beyond the kit, and they're going to need a recipe. You can find loads of recipes online, but often you have no idea if they are any good. Jamil Zainasheff and John Palmer have you covered with these thoroughly tested recipes. This book has 80 recipes, covering all the major beer styles. If I want to brew a style I haven't tried before I start with a recipe from Brewing Classic Styles and adjust as desired from there.
Jamil Zainasheff is an award-winning homebrewer, beer judge, and host of "The Jamil Show" and "Brew Strong" shows on The Brewing Network. He has brewed every style of beer described in the Beer Judge Certification Program (BJCP) Style Guidelines. He is the founder of Heretic Brewing Company, a 30-barrel brewery in the East Bay region of California's San Francisco Bay area.
John Palmer is the author of How to Brew, an active member of the homebrewing community, and a brewing consultant.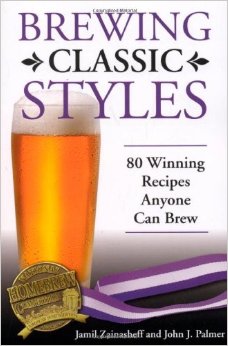 Whether your fermented friend is a homebrewer or not they'll love this book. This very approachable guide is a fun read while covering a full range of beer topics in great detail. Ashley Routson, AKA The Beer Wench, will bring you up to speed on beer styles, the brewing process, how to taste beer like a pro, and how to pair beer with food. This book has unconventional tasting notes, delicious meal recipes from killer craft breweries, and fantastic photos.
Ashley Routson is a craft beer evangelist and social media maven. She works in the brewing industry and has spent years training others in beer tasting and beer quality control, as well as promoting craft beer brands. Ashley is a beer writer who has written for or been featured on NPR, DRAFT magazine, Beer Advocate, and Time.com, among others. She's a regular contributor to both CraftBeer.com and the Whole Foods Market blog, and the founder of IPA Day. Ashley has been a featured speaker at the Craft Brewers Conference, The Great American Beer Festival, and the Beer Bloggers Conference.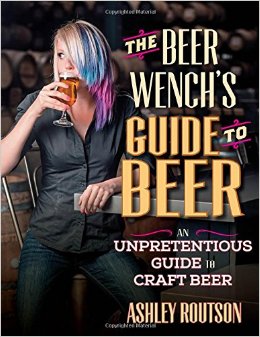 ---
Homebrewing equipment
Up your brewing game with these handy tools.
Once I got the basics of homebrewing down and tasted some of my results I realized how important fermentation temperature is. You can plug a heater, freezer, refrigerator, or other device into the easy to use Thermostar digital controller for precise temperature control. I have mine hooked up to a refrigerator for brewing ales in the Summer or lagering year round. You can also hook up a heat wrap to keep your fermentation going in the Winter.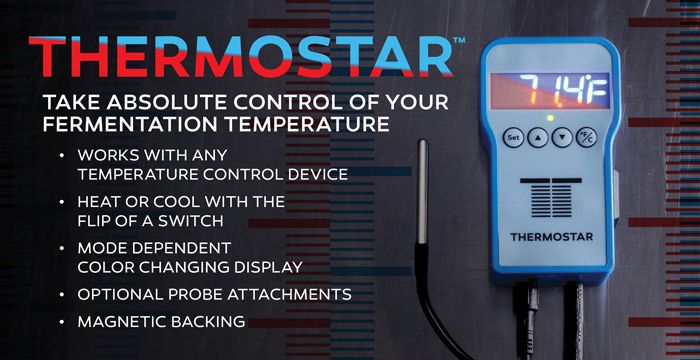 I don't actually have one of these, but it will be my next brewing purchase. The FastFerment System is a one-stage fermenter, which allows brewers & winemakers to do primary & secondary fermentation in the same unit. This eliminates racking & transferring between buckets and carboys, and the extra cleaning and sanitation that requires. It's similar to what breweries use for fermentation, but it is small, portable, and affordable for homebrewers. The conical design limits exposure to oxygen & allows for yeast harvesting. It seems like a very well thought out design and I can't wait to try one out!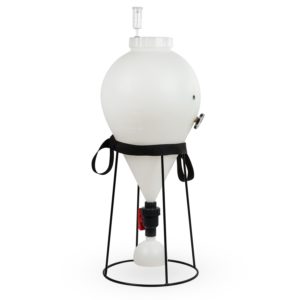 I quickly grew tired of waiting for my glass analog thermometer and switched to one of these. You frequently need a thermometer on brew day and a digital one will save you time and frustration. This one is easy to read and will register the accurate temperature within a few seconds.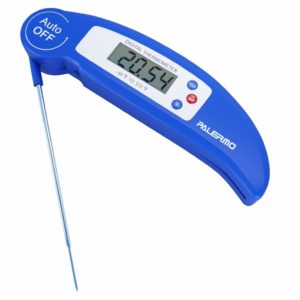 ---
Kegerator accessories
Maximize your kegerator action with this great gear!
If you want to really supercharge your kegerator you need a Randall. The Randall is used between the beer keg and your tap. Fill it with whole leaf hops and the alcohol in the beer acts as a solvent for the hop oils. It will impart an intense flavor and aroma that is unique to the Randall. You can also experiment with other ingredients like fruit, wood chips, or coffee if you want to get really crazy.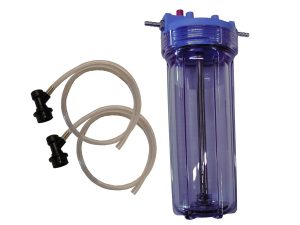 Switching from bottling to kegging has one draw back: your beer is less portable. I'm guessing you already have a growler or three, so get this growler filler to make transporting your beer more convenient. The metal fitting fits into most standard American beer faucets. The other end has a hose that goes into growler for filling. This fills your growlers from bottom up which helps keep the beer from foaming up.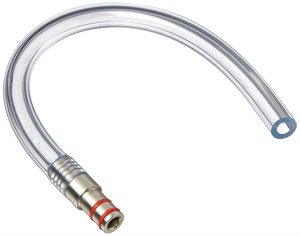 My kegerator is out in the shop so a pitcher is key. A pitcher will save you on trips back and forth to the kegerator, because I know you're going to want more than one beer. This is a standard clear plastic pitcher (here's a glass one if you're feeling fancy) that probably won't break if you drop it.